Product Specifications:
Length: 1840mm
Width: 105mm
Height: 150mm
Weight: 16kg
Material: SBR granulated rubber with polyurethane adhesive and reflective tape
The XPT Wheel Stop 1800mm Yellow is a recycled rubber kerb designed for carparks or parking spaces to prevent vehicles from driving past a specific point. This reduces collisions with buildings in front of the spaces or from hitting pedestrians on footpaths. The wheel stop can be bolted down to concrete or tarmac making it versatile for many environments.
The wheel stop features moulded recessed yellow reflective strips, allowing for it to be seen day and night. The moulded strips are long lasting versus other wheel stops that have the reflective strips stuck on. Over time these stuck on strips will peel off and may cause an accident as the kerb is no longer visible. The XPT Wheel Stop is excellent for late opening car parks, shopping centre car parks due to the visibility it offers.
The kerb is simple and easy to install using the pre-drilled holes. It comes with universal fixings suitable for concrete and tarmac. Before installation we recommend carrying out an assessment of the area. Wheel stops should be installed approximately 900mm from the top of the parking space but may vary depending on the area.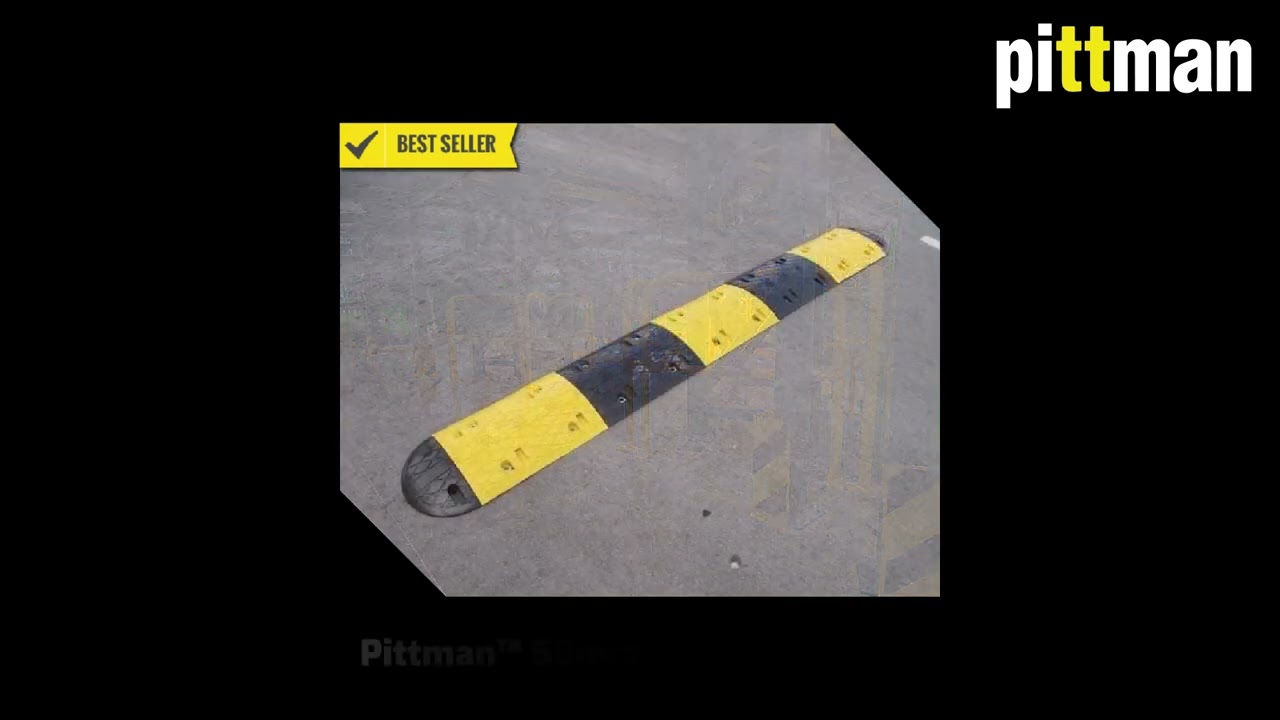 FAQ
Yes, we can ship worldwide from our UK and European warehouses. Our warehouse team ship stock items daily across mainland UK. For non-stock items or shipping to Europe and the rest of the world contact us at sales@pittman.uk for more information.
Standard delivery on stock items is approximately 2 - 4 days from date of order. Non-stock items and bespoke items may deliver from one of our European warehouses and can range range from 2 to 8 weeks.
Please note that all delivery times are estimates only and we are not responsible for any event or delay out of our control.
If you require urgent delivery by a specific time or date we recommend arranging collection with your own carrier. Call our sales team on 0121 630 3527 for more information on collections.
We ship orders daily using Fastway, DHL and various pallet services. The standard shipping charge is £14.50 for single or small quantities that can go with a regular courier.
Larger items and quantities may require delivery via pallet service. Pallet charges range from £80.00 for single pallets or £160.00 for double pallets.
Please note that shipping charges are subject to change at any time.
We accept Mastercard and Visa payments through our website or over the phone. If you would prefer to pay via bank transfer we can send you a pro-forma invoice with our relevant bank details. Orders are processed once full payment has been received.