Telescopic bollards come with an integrated system that allows the post to collapse into itself under the ground, completely clearing the way on the surface. They are typically used on public streets to deny vehicle access quickly, prevent ramming at storefronts or public premises and are sometimes used for anti-terrorism purposes. The telescopic nature makes them ideal for permanent entry denial while allowing authorised vehicle entry.

Telescopic posts are typically made from steel and come in various formats, including automatic or manual. Manual versions are standard at shopfronts or warehouse doorways, where they can prevent vehicle entry or deter ramming. They are typically lockable via an integral lock or separate padlock.

Automatic versions are popular at government buildings, where they can boost security and prevent unauthorised vehicle access. Automatic versions can also be timed to allow access at regular intervals or particular days of the week, ideal for public streets.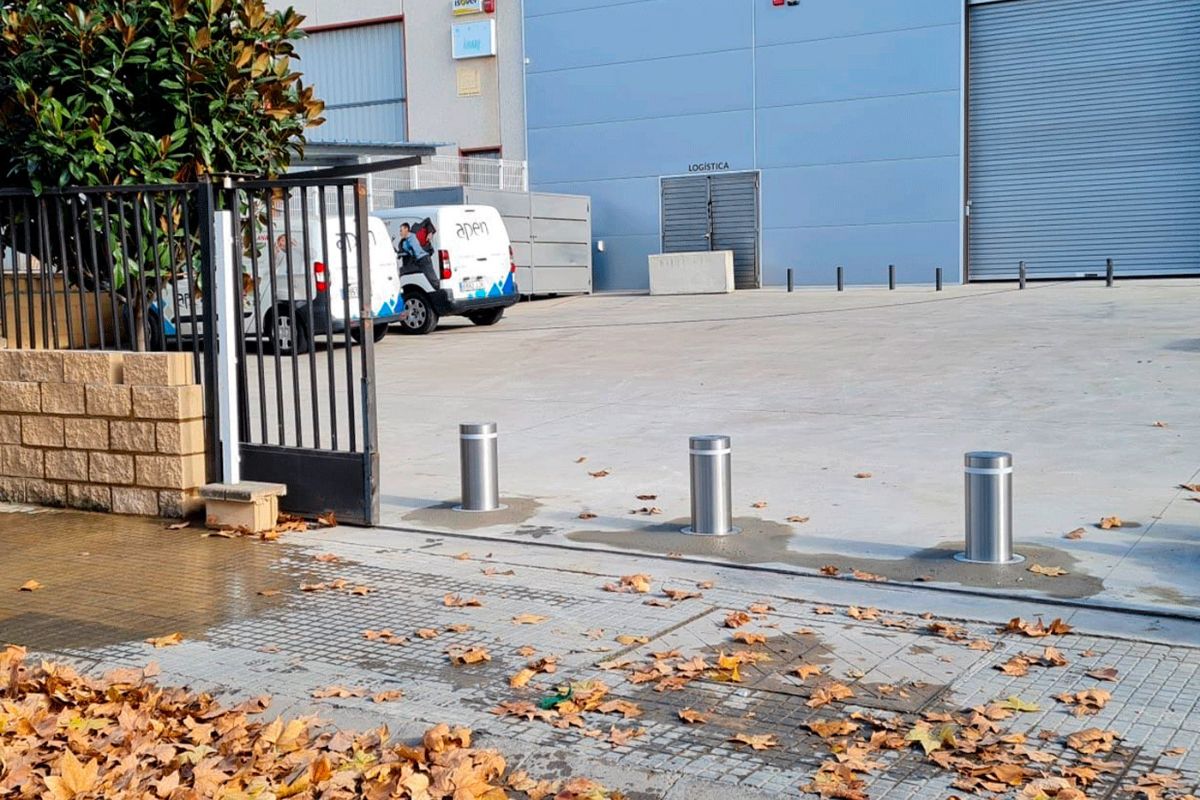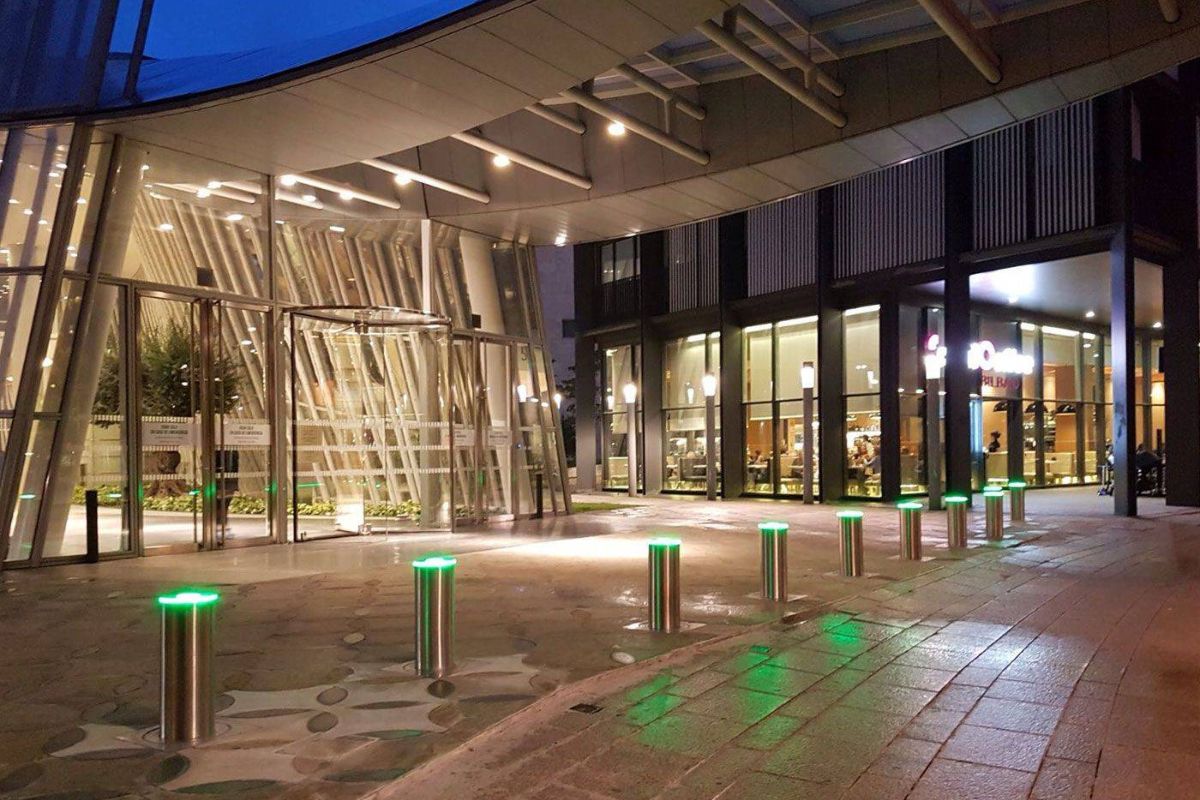 Why use telescopic posts?
High security against vehicle ramming - telescopic posts have to be installed deep into the ground so that they can retract. This provides a solid foundation that has excellent resistance against vehicle ramming.
Easy to use - collapsing bollards simply raise and lower when needed. While manual bollards will require lifting into place, automatic bollards can raise or lower on their own or by remote control.
Reduced trip hazard - telescopic posts will sink fully into the ground and reduce the trip hazard on the surface. With most bollards, the top cap will become flush with the surface on retracting, unlike removable or fold-down options that leave trip hazards.
How do telescopic bollards work?
Telescopic bollards are installed deep into the ground, and the sub-surface housing allows the main post to retract into it. Instead of leaving a post or lid on the ground, the collapsible bollards will become flush with the surface and reduce trip hazards.

A perfect example is our BudgetBollard Heavy Duty Retractable Security Post. These telescopic posts can be easily installed into the ground where needed, providing instant security from the moment they are put to use. Made from tough zinc-plated steel these bollards provide a hefty means of protecting assets and deterring theft where needed most. Each bollard comes with its own padlock and keys, allowing you to lock it into place quickly.

The telescopic bollard comes with a handle on the top, allowing you to quickly and easily pull it up into position, making it extremely suitable for home use.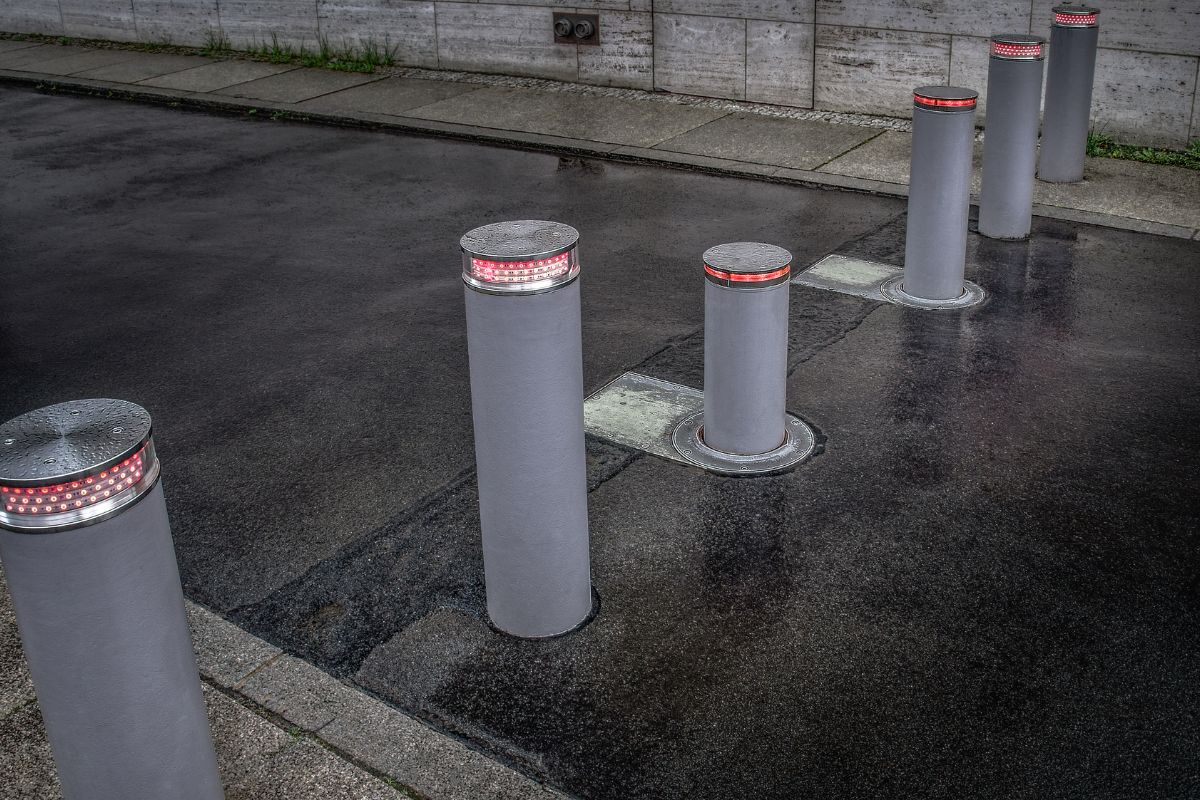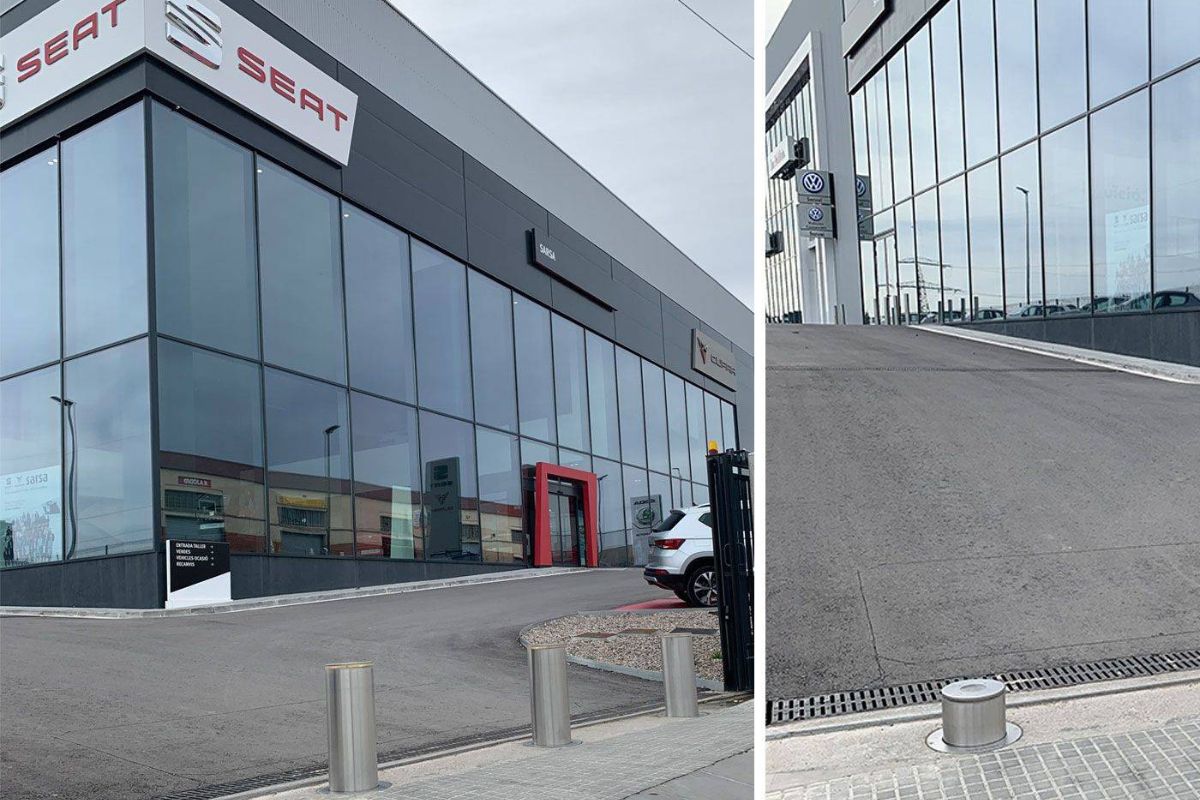 What are retractable bollards?
Retractable bollards are the same as telescopic bollards and are also used to deter vehicle entry into an area or deter vehicle theft while in place. Like telescopic bollards, retractable posts require a bit more labour when it comes to installation but are one of the most durable security options for public streets and buildings.

Because a retractable bollard is installed under the ground in the concrete they provide excellent durability over time. They would be very difficult to remove from their place, providing excellent access control where needed. Depending on their rating, they may also be used for anti-terrorist use where they can absorb or deflect vehicle impacts.
One of the strongest telescopic posts available is the Benito Automatic Bollard 220. This full steel post is PAS 68 rated and provides a sleek, professional retracting post made for public spaces. The integral LED lighting boosts visibility, while the bollard will raise and lower in approximately 4 seconds each. The remote control activation means quick and easy access for authorised vehicles when needed.