Removable bollards are steel posts designed to prevent vehicle access into a space. The bollards are installed into the ground to provide a physical entry deterrent where needed. The removable feature allows the bollard to be taken away to allow access if needed.

Removable bollards are generally made from steel for increased durability while in use. They use an integrated cylinder lock or padlock hasp depending on the design or model.

To install a removable post it will require a socket installed into the ground. This will require a slightly longer install time compared to fold down parking posts, but will reduce the trip hazard of the bollard remaining on the surface when the bollard is not in use.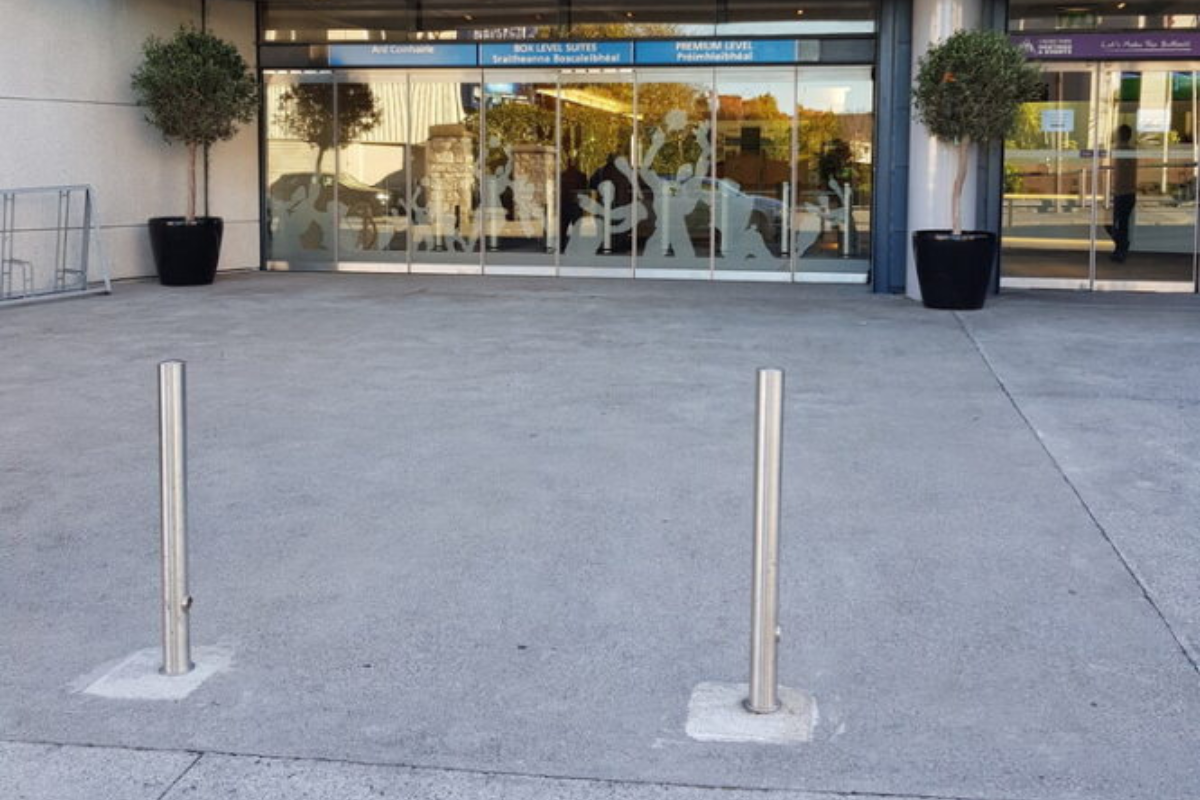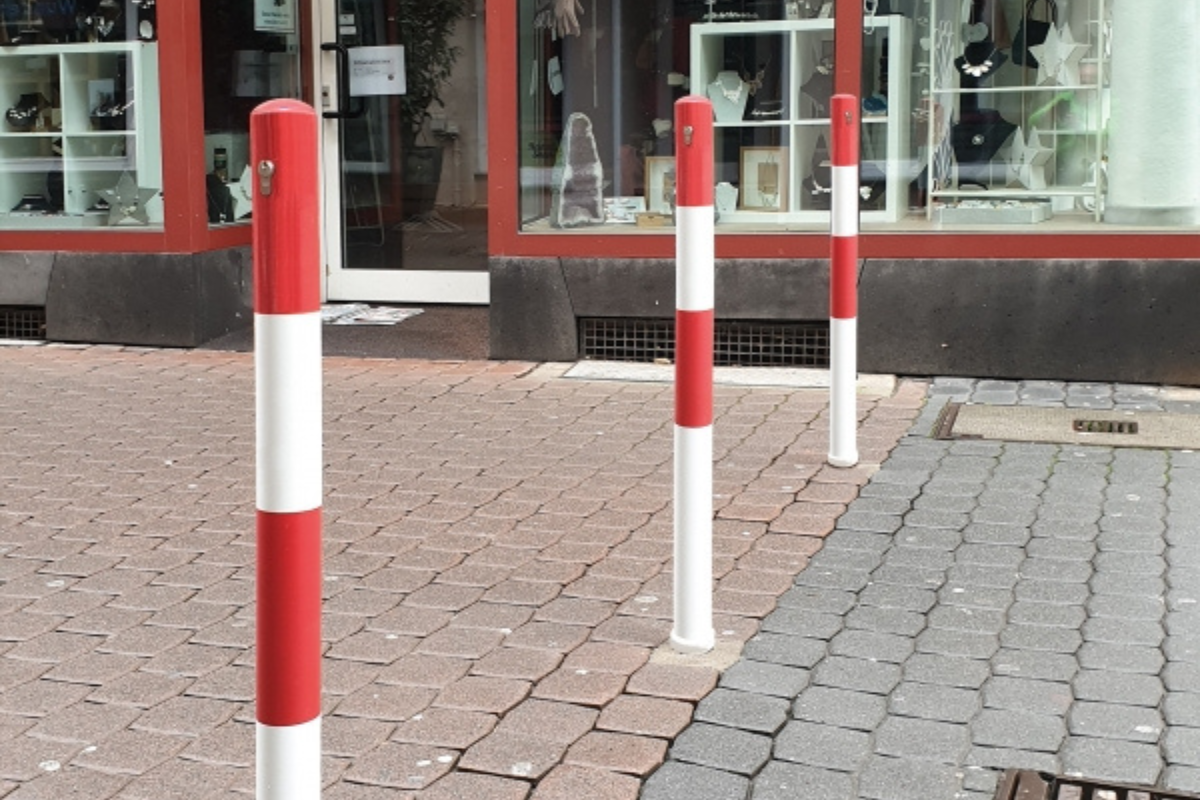 Choosing the right removable post
Removable bollards and posts are used to block off areas from public access, but can be removed temporarily to allow access maybe for service vehicles, bin trucks or delivery vans. Removable Posts are also used to protect car parking spaces for employees in office car parks, or also for protecting vehicles in driveways to boost security.
Why use a removable bollard instead of a Fold-down Bollard?
Fold-down bollards are widely used and are ideal in many situations – however they can present a trip hazard if left folded flat on the ground. Removable posts are suited for completely clearing the area and reducing the risk of trip hazards on site.
Best-Selling Removable Bollards
For general security: The BudgetBollard Driveway Parking Post – this entry level model comes with a discuss padlock, an integral socket flap and is very affordable.
For entrances: The Autobhan Removable Steel Post – at 900mm tall and three red reflective bands this post is highly visible and comes with an integral lock at the top of the bollard.
When style is important: The Street Stainless Steel Removable Bollard is sleek and aesthetically pleasing – perfect for high profile properties and is 316 grade stainless steel.
For ultimate durability: choose the Gorilla Post Removable Bollard. The unique magnetic base plate provides the ultimate strength - bollards can only be removed via the removal tool. The Gorilla Post base also minimises installation time and costs.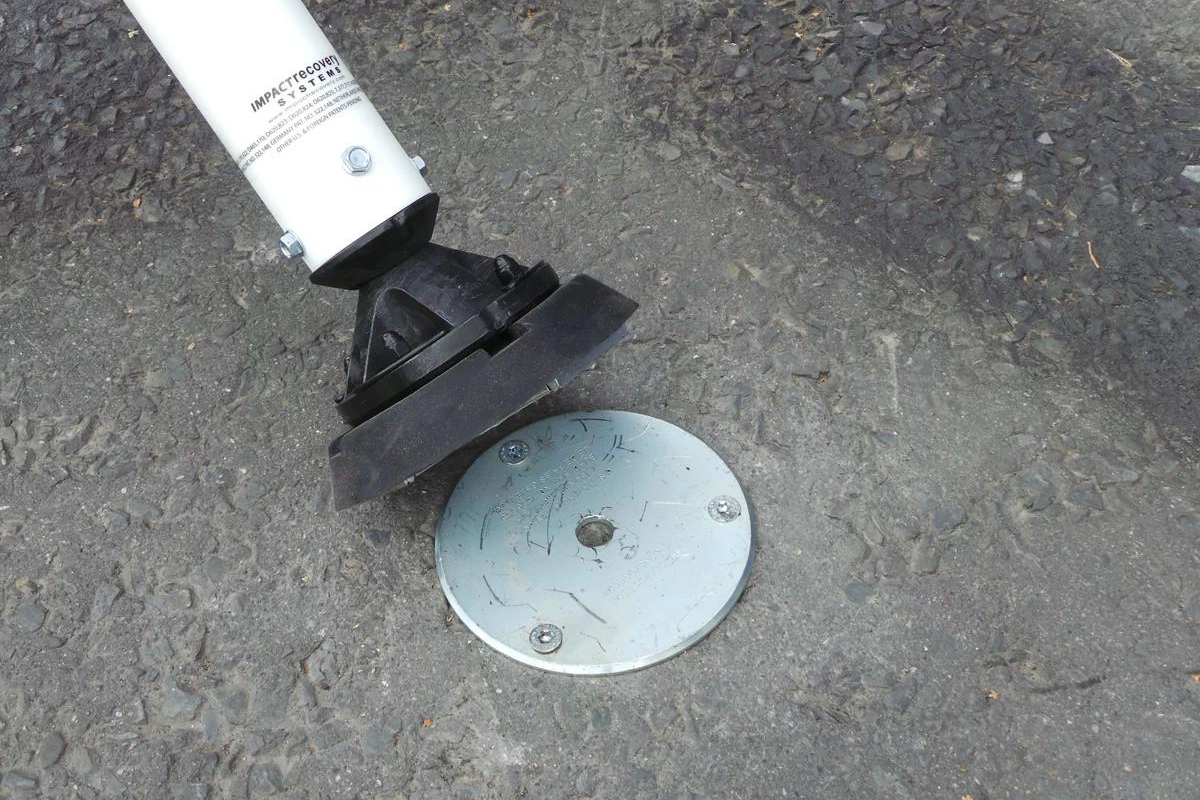 Removable Bollards FAQ
To install removable bollards you will need to carefully mark the areas you require the bollards in. When marked, drill out the hole to a significantly bigger size than the bollard (this may vary product by product).
Next, the hole must be concreted in with the ground socket for the bollard set into the concrete. Be sure to include gravel for drainage under the bollard.
The bollard can then be inserted into the ground socket - most removable bollards will simply click or twist into place easily. Test the bollard to make sure it can be removed and inserted as normal.
There are varous removable bollard types available with different locking mechanisms.
Triangular lock - a simple triangular locking mechanism that can be opened or closed via a triangular tool. Once twisted the bollard can be lifted out of the socket easily.
Padlock - some removable bollard options allow for a padlock to be locked in place with an integral hasp system. These padlock bollards are more secure than triangular locks. The padlocks can also be easily replaced if damaged, worn or rusted.
Cylinder locks - cylinder locks are integrated into the bollard itself and provide the best security and efficiency for removable bollards. Cylinder locks are generally located at the top of the bollards, allowing for easier and safer bollard removable.
Increased security - removable posts are installed directly into the ground, meaning the provide increased security against vandalism or damage.
Reduced trip-hazard - removable posts will provide a lower risk of trip hazards when used in place of fold-down bollards. Some posts include an integral lid or flap that will cover the hole once the bollard has been removed. Other options may include a separate cover to plug the hole.
Neater installation - removable bollards can provide a neater installation in the area. While there is more labour involbed with installation they will generally provide a cleaner, neater aesthethic post-installation.
The Gorilla Post uses a unique magnetic base plate system that provides an excellent removable bollard option for indoor or outdoor spaces. The base provides minimial install into the ground and the bollard 'snaps' into position on the plate with incredible ease.
Each base comes with 380psi vertical lift, providing an ultra strong grip. The bollard cannot be removed by hand and can only be lifted via the Impact Recovery Systems® lifting tools.
The Gorilla Posts provide a neat, minimal installation and highly durable flexible bollard option for outdoor spaces.