What is a height restriction barrier used for?
Height restriction barriers can be installed into premises to help deter larger HGVs or LGVs from entering the area. These barriers serve as a warning to the drivers of these vehicles that they should not enter the area and that the way forward is intended for smaller vehicles only.
These height restriction barriers are used in the likes of warehouses, multi-storey car parks and more. Quick and easy to install, the barriers will help to control access on premises.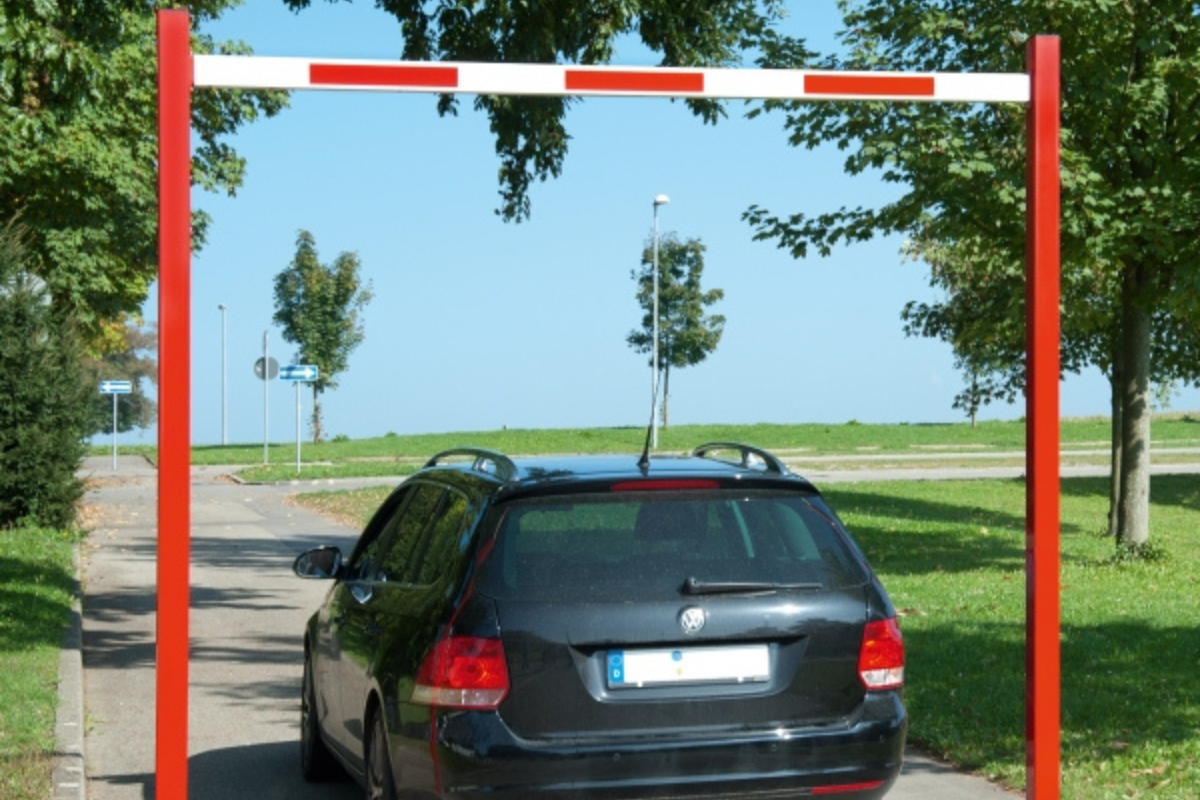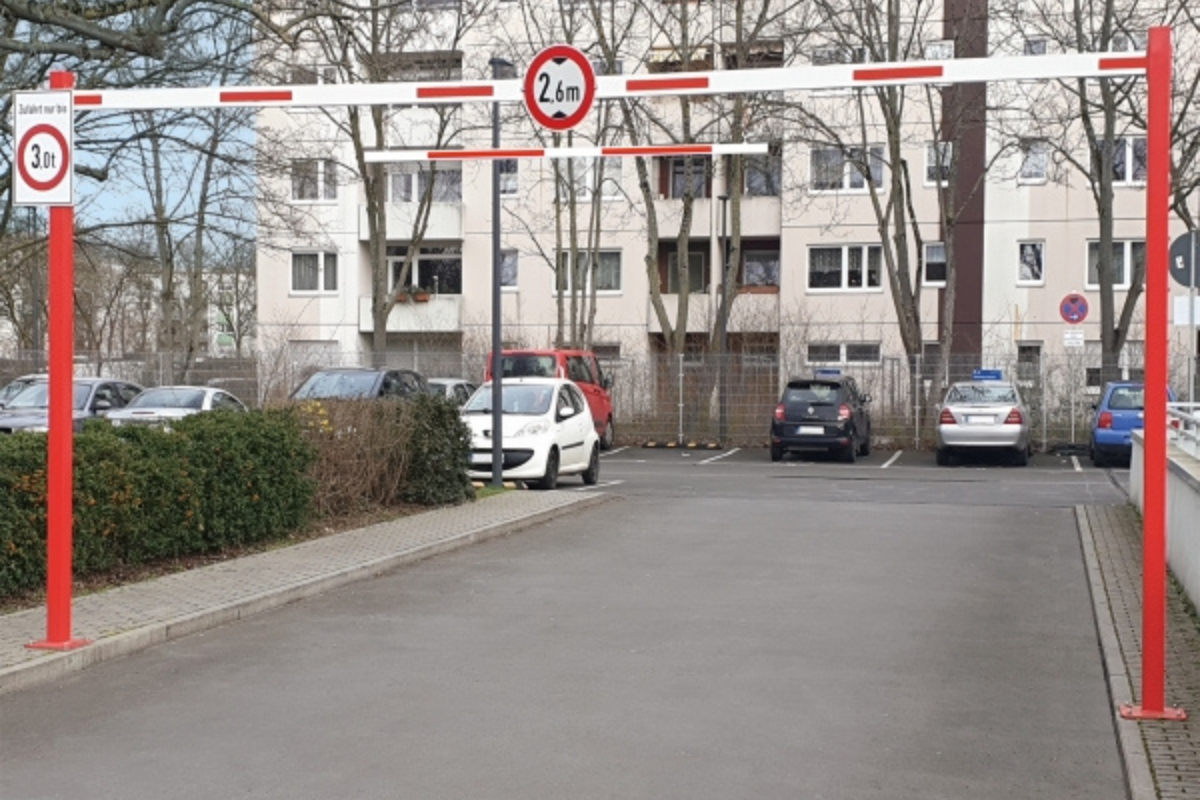 Height restrictor barriers such as the Compact Vehicle Height Restrictor - Pivot Style can be installed direclty into the ground in the area you need it. These barriers can be installed into the ground easily and come in 5 different widths. For larger areas you can even install 2 of these barriers together to cover a wider clearance distance.
These height restriction barriers can be unlocked and turned if needed, allowing temporary access to the likes of HGVs in particular areas. As an added extra you can also purchase a nudge bar that is available in 3 different sizes and can be extended, if needed. The nudge bar helps to deter drivers of larger vehicles from entering through if they were thinking about it.
Another popular product is the Autobahn Height Restriction Barrier - this hot-dip galvanised steel height barrier can again be cast into concrete to easily deter larger vehicles from entering into the area. Combine two units together to cover both sides of a roadway.
If you require a height restriction barrier for an underground or multi-storey car park we could highly recommend the Plastic Height Restrictor with Suspension Chains. These excellent height restrictors can be installed directly into a low ceiling to deter the entry of HGVs where required. The bright red and white reflective colours on this item are sure to be seen by most drivers, especially in darker indoor environments.
Height Restriction Barriers FAQ
Height restriction barriers are necessary to protect structures such as bridges, tunnels and car parks from collisions with tall vehicles. They help prevent accidents, reduce property damage, and maintain the safety and integrity of the area.
Height restrictor barriers typically consist of a beam or bar positioned at a specific height above the car park entrance. Vehicles that are too tall to proceed under the barrier will require to stop to prevent damage to the barrier and the vehicle.
There are several types of height barriers available.
Static height restrictor barrier - these barriers offer a simple static crossbeam for a permanent means of restricting vehicle heights on a premises.
Pivoting height restrictor barrier - these barriers can be locked and unlocked to allow it to swivel and grant access to HGVs etc when required.
Suspended height barriers - suspended barriers are hung from the ceiling and offer an excellent visual aid for restricted ceiling heights. The main difference with suspended barriers is that vehicles can technically drive through them, although not recommended. This reduces the risk of damage to vehicles.
Yes, if you wish to cover a large space you can use two barriers instead of one. For example, if you need to cover an 8 metre opening you can put two pivoting barriers side by side to make one large barrier.