Expandable Barrier Best Sellers
The Terminal Expandable Barrier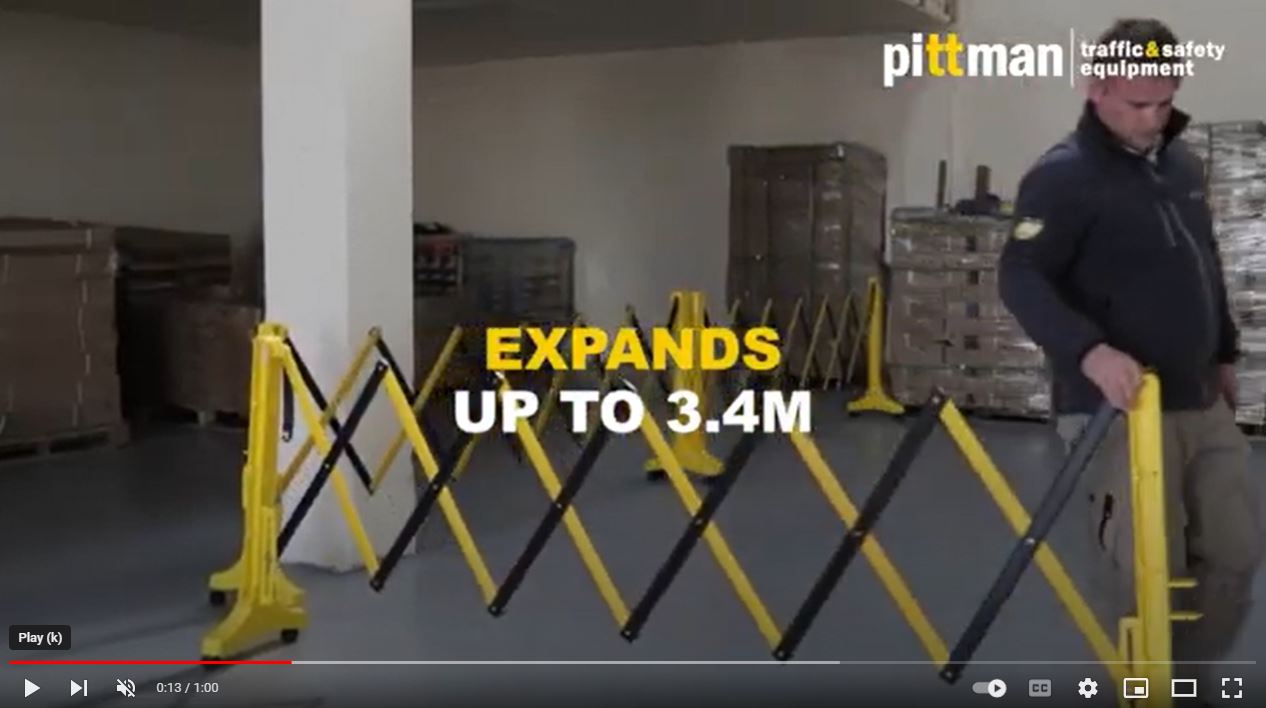 At Pittman we are proud to provide a number of extendable barrier and concertina barrier options, suitable for many environments and uses across the board. In our large range of barriers, we also have excellent expandable barrier options that can be deployed to site instantly, providing you with an instant means of closing off an area or creating laneways in a flash.
Choose Pittman Traffic and Safety Equipment for the best expandable barrier options on the market.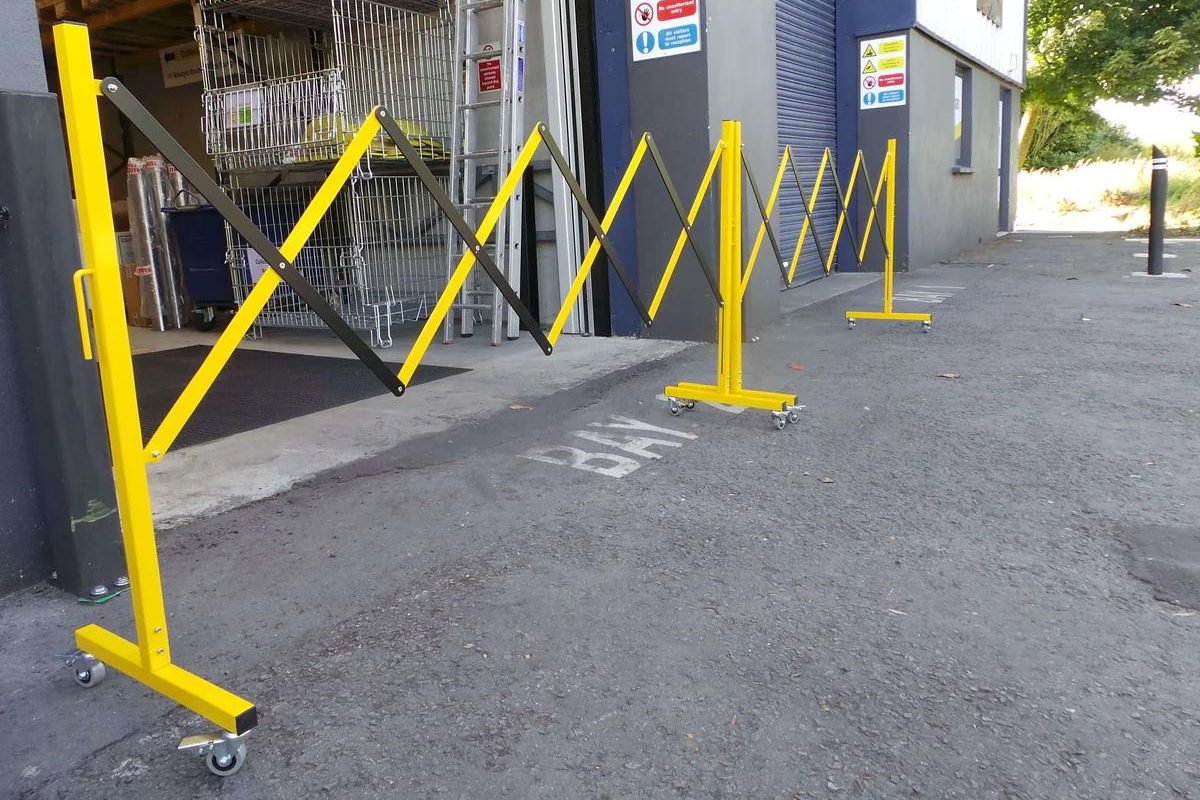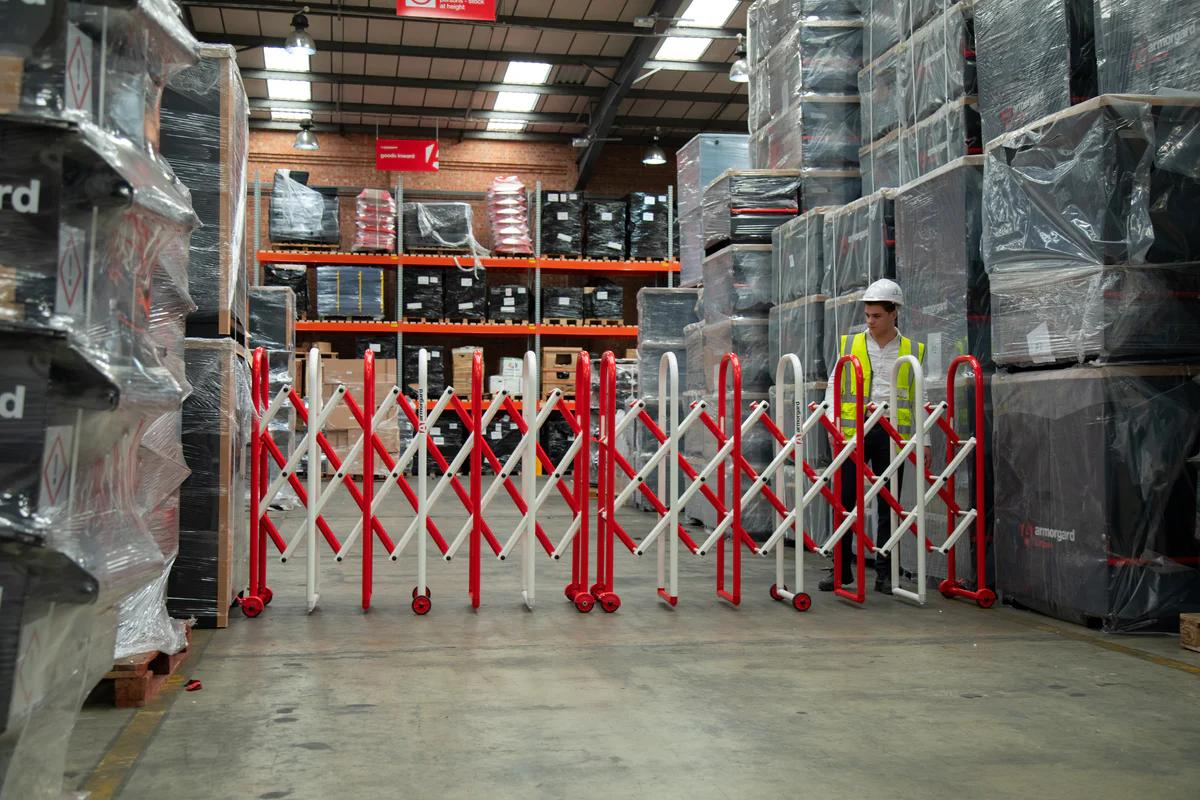 What is an expandable barrier used for?
Expandable barriers are used to close off large areas where they can expand to deter access or deny entry where needed.
Where barriers can close off an area nicely they may be limited in terms of mobility where it matters. An expandable barrier is perfect in these instances. Because they are highly mobile they can be moved where needed in an instant and provide protection and safety quickly. What's more, expandable barriers can be extended out to cover a wider area from left to right, making them suitable for construction work, maintenance, school corridors, airports and many more.
A barrier such as the Ultra Expanding Barrier is one of the most popular options among our customers and provides instant benefits from the moment it is removed from the box.
These tough portable barriers can extend up to 2.2 metres in width and can help to instantly close off an area. If being used outdoors each barrier can be filled with water to help weigh it down. When not in use this expandable barrier can fold up into itself and is equipped with a carry handle that almost makes it look like a guitar case. Use the barriers as vehicle or pedestrian barriers.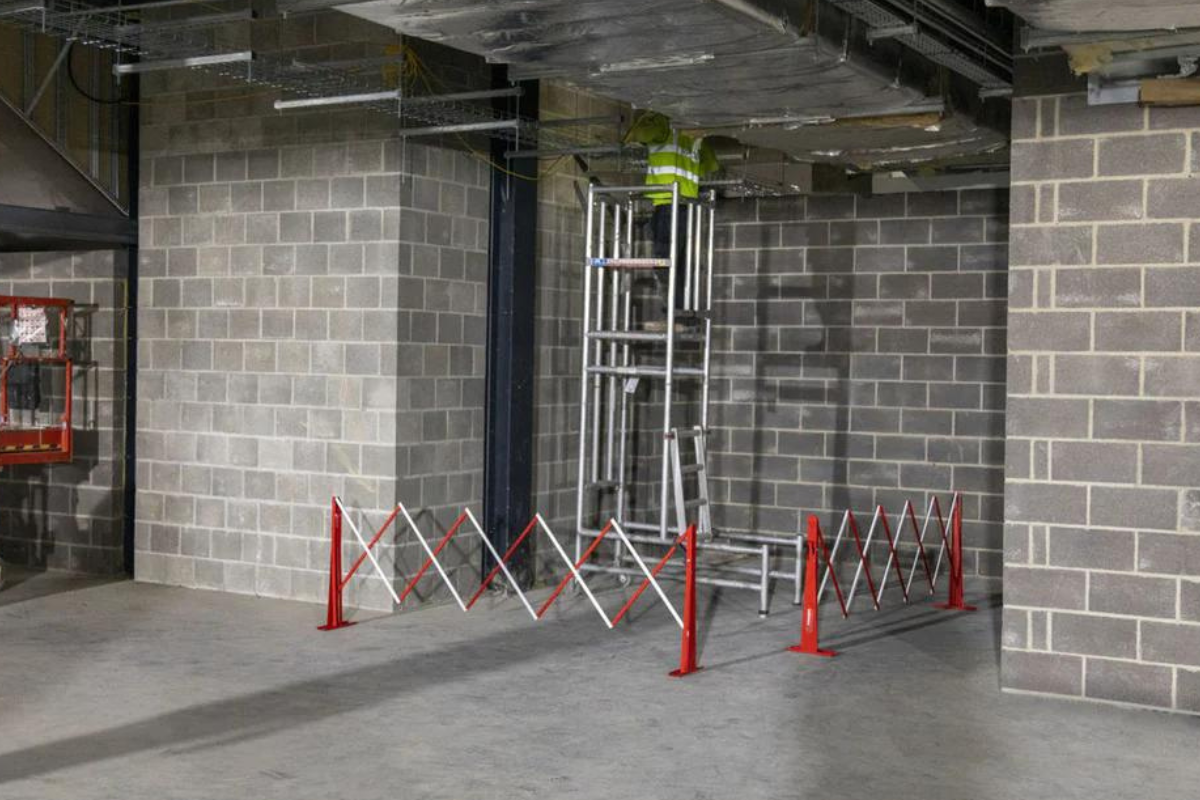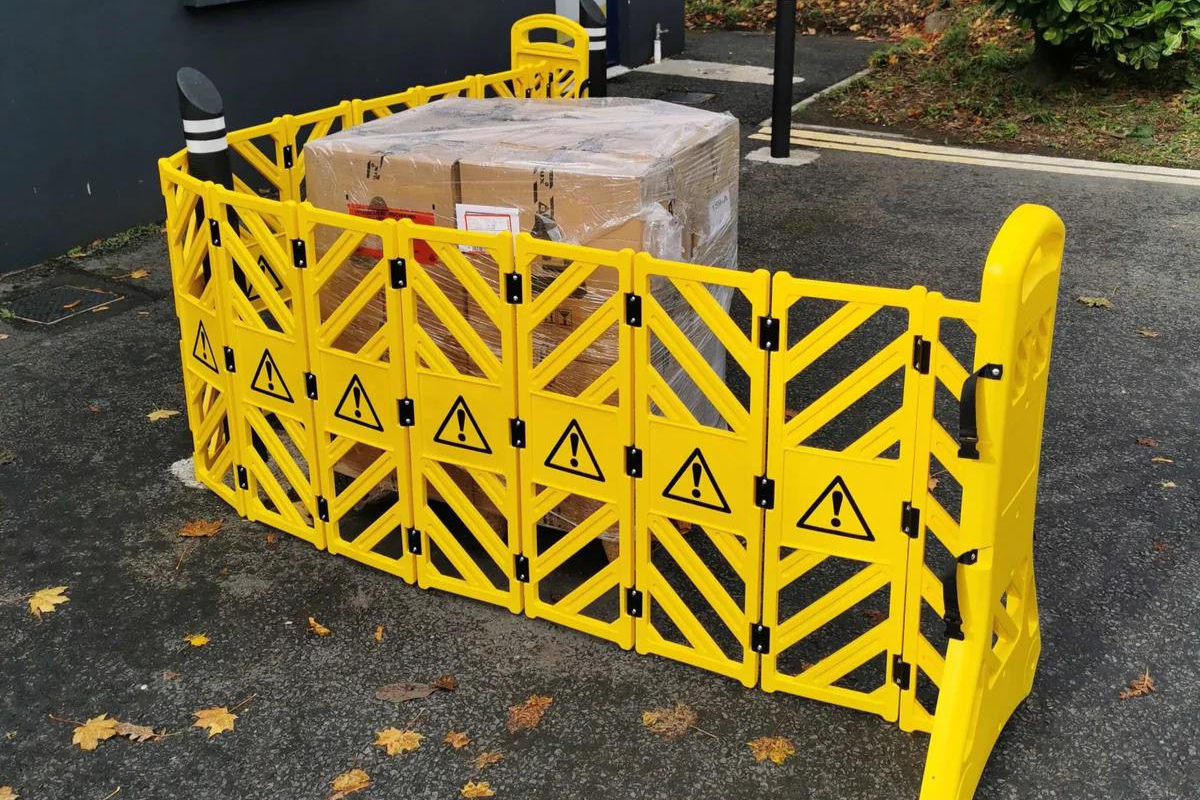 Can Pittman provide a steel expandable barrier?
Yes, we have excellent steel expanding barriers to choose from. One of the best examples is our Armorgard Barricade Expandable Steel Barrier – these high-quality steel barriers are very sturdy and are made to be used in the toughest of environments. Each of these barriers can expand up to 4 metres and will block off a large area in a short space of time. To make each barrier last in outdoors each one has been powder coated and has an anti-corrosive undercoat.
Another prime example is our FlexPro 160 Expandable Barrier - again made with highly durable steel these barriers can extend out to out a massive 4800mm, ideal for closing off large areas in an instant.
What are the benefits of expandable barriers?
Highly transportable- expandable barrier can easily fold up and transport to and from the site when needed. Easily store away or put in work vans for easy installation where needed
Cost-effective- expandable barriers can also cover large distances fast. Combine multiple units together to cover bigger spaces and reduce higher costs seen with other static barrier types.
Mobile - most expandable barrier options will include castors or wheels to move around the site with ease. Roll the barriers into place for easy use.
Highly visible entry deterrent - the barriers are usually highly visible to pedestrians or drivers and will certainly catch their attention while in use. Deter entry where needed. Use as indoor entry deterrents or temporary car park barriers.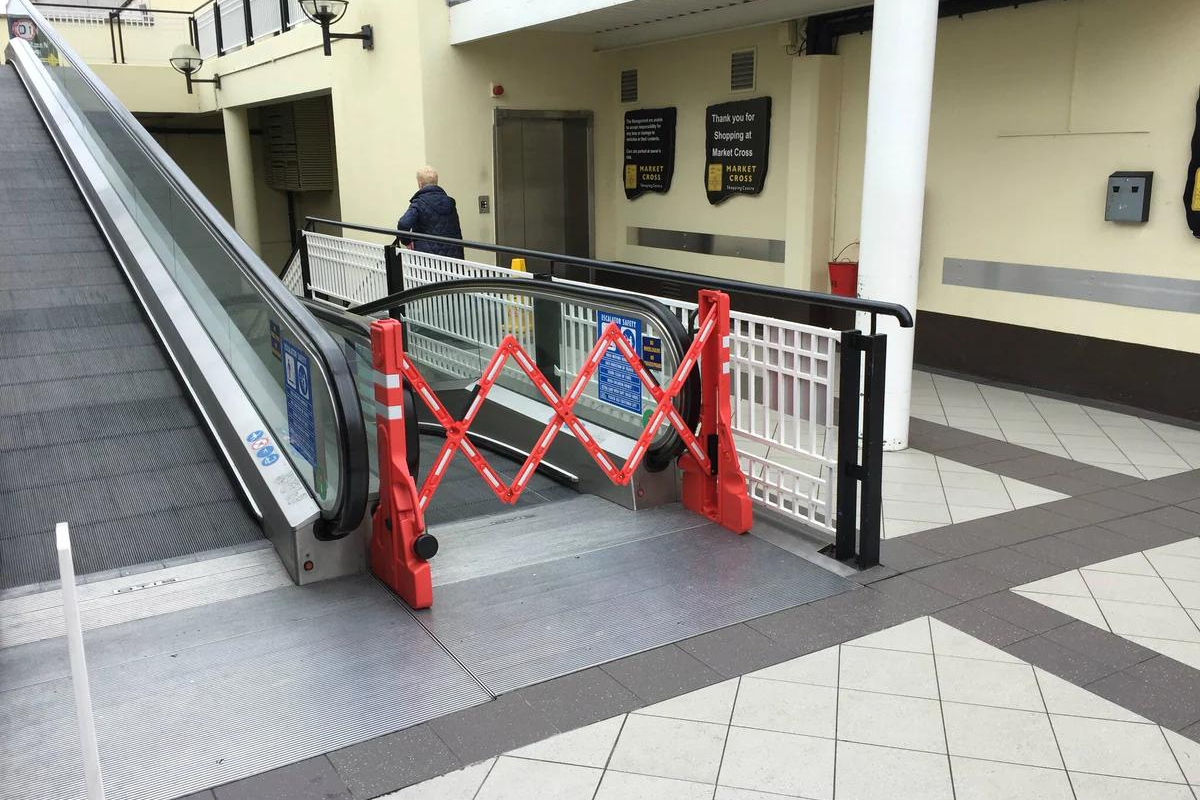 Expandable Barriers FAQ
Most expandable barriers are made from plastic or steel. Plastic expanding barriers are perfect for indoor use where they won't be blown over by wind.
Steel barriers are suitable for both indoor and outdoor use. The stronger design allows them to work well in car parks, pedestrian entrances and more.
Expanding barriers vary in terms of the distance they can cover when fully expanded. As an example, our best-selling plastic GHP Portable Barrier can cover up to 3.85 metres when fully expanded.
Our steel FlexPro 160 Expandable Barrier can cover up to 4.8 metres per unit, with room for further attaching of more barriers as needed.
Expandable barriers can be used in various applications including:
Crowd control
Entry denial
Temporary pedestrian walkways
Warehousing
Construction
Schools
Maintenance and cleaning
To set up an expandable barrier simply extend the barrier to the desired length and move it into the position where needed. Some barriers come with wheels or casters for easy mobility, while others can be anchored in place.