PIitman® is home to the UK's leading range of barriers including chapter 8 barriers, crowd control barriers, retractable belt barriers and car park barriers. With over 50 years experience serving industry you can be sure that Pittman® are the barrier experts with an unrivalled range of barrier control solutions.
Use barriers to increase site safety or to deter vehicle or pedestrian entry. They come in many formats and designs, depending on your on-site requirement. Barriers are used for many circumstances, including - 
Controlling pedestrian or vehicle access
Protecting assets from impact damage
Highlighting nearby hazards for employees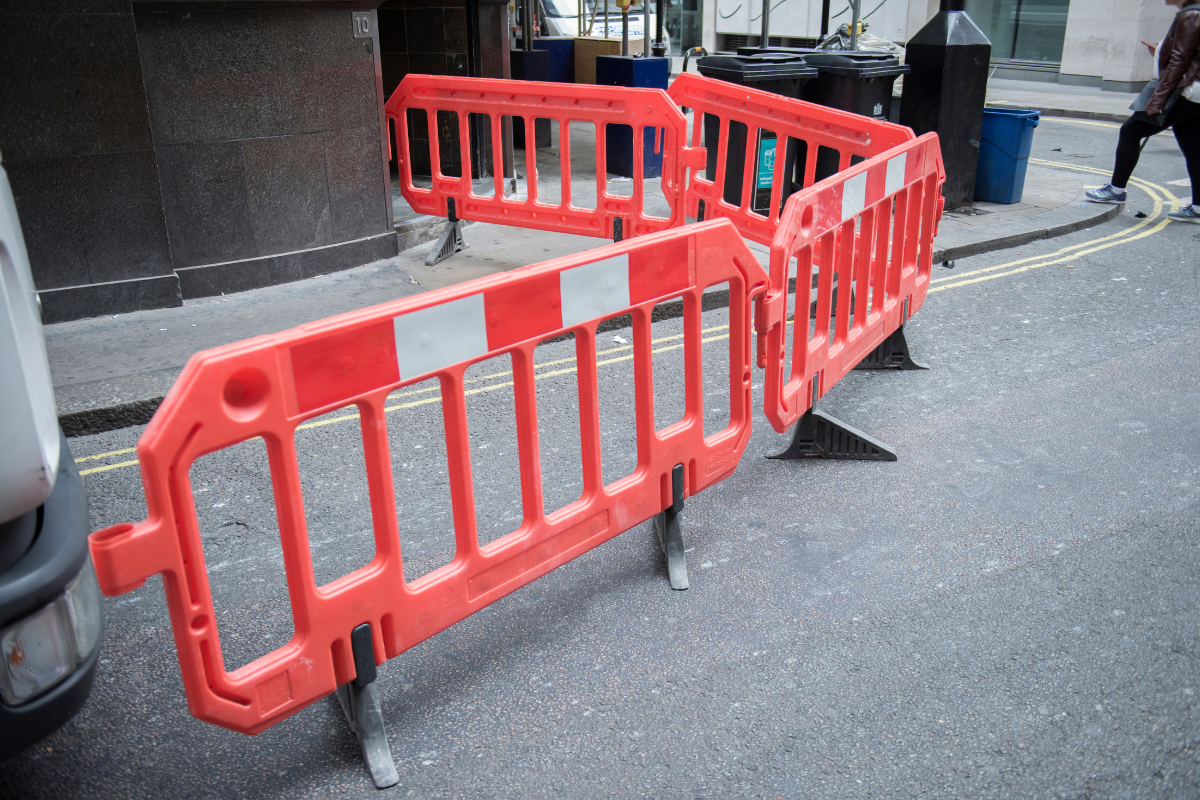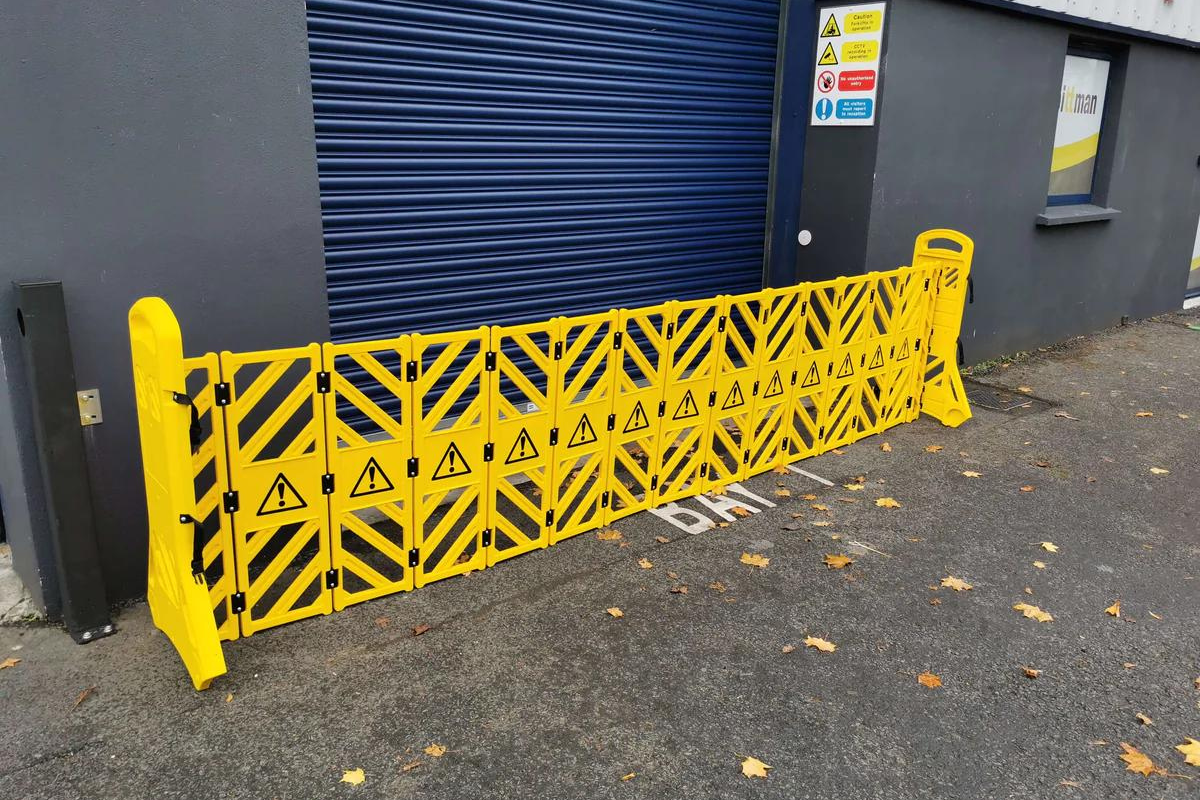 What are barriers used for?
Barriers are widely used to control car or pedestrian traffic from entering a specific area. Barriers come in different forms and depending on which format you decide to go with you can block traffic on a permanent or temporary basis.
We specialise in a large range of portable barriers such as the Chapter 8 Barriers. These highly durable plastic barriers are suitable for using on construction works and allow for easy closing off of an area. The red/white markings ensure that they are chapter 8 compliant - their light design makes them ideal for transporting or storing when required.
If you require high quality safety barriers for works and construction we have plenty of chapter 8 barriers to offer. The JSP Titan Expanding Barrier provides excellent demarcation for areas and helps to prevent unwanted access in an area, ideal for public groundworks and maintenance crews that may be working in the open.
Choose our Autobahn range of Car Park Traffic Barriers for a simple and highly effective solution to control traffic at gates and entrances. Widely used by schools, airports, factories and retail units our car park swing barriers and boom barriers are rust free, maintenance free and can be delivered to site fast.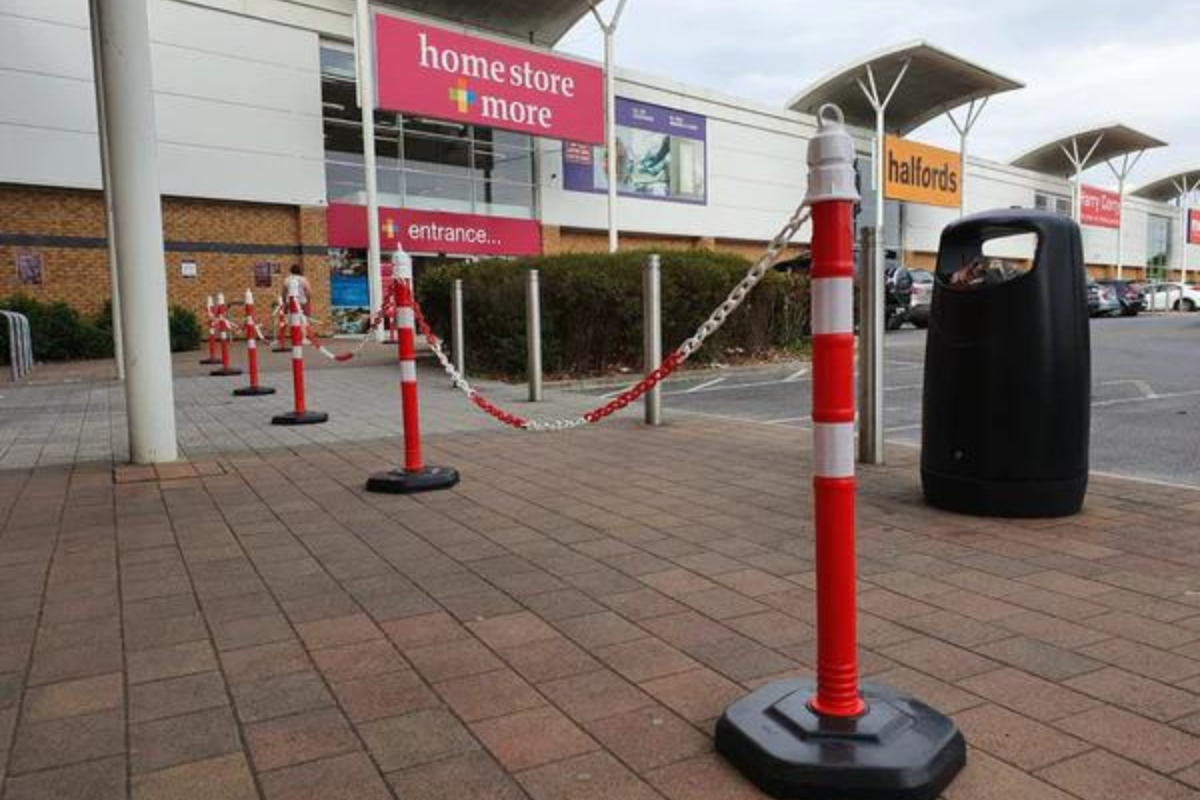 Barriers FAQ
How to choose the right barrier for your project
Before purchasing a barrier, there are a few questions you can ask yourself to determine the best option: 
Do I need to control access?
Do I need to protect assets from damage?
Will this barrier be used on a permanent or temporary basis?
Do I need a fixed or portable barrier option?
It's best to conduct a workplace safety risk assessment to determine what kind of barrier will work best on-site. 
 
Installation – typically free-standing with no installation required.
 
 
Installation – install directly into pre-existing concrete pads. Each barrier base should be bolted down or concreted into a 1-foot x 1-foot pad.
 
 
Installation – minimal install required. Put bases and posts together and attach chain as needed.
 
 
Installation – attach bases and belt posts for instant use on site. Wall-mounted barriers are available with a screw-on or magnetic end for easy attachment where needed.
 
 
Installation – measure the unit on-site and pre-drill appropriate size holes. Drill out holes as necessary using the proper drill-bit size. Insert the barriers back into place and tighten fixings into position.
 
 
Installation – Bolt to concrete ceilings using chain. Should hang freely at the appropriate height for your premises.
 
 
Installation – minimal setup required. Usually made as free-standing for instant use on site. Easily removed or stored when not in use.
 
 
Installation – join multiple barriers together to cover large distances on streets and roads. They are free-standing, with no physical installation required.
Barriers are usually available in plastic or steel designs. Depending on your requirement may mean you choose one barrier over another.
 
Plastic barriers
Lightweight design 
Suitable for pedestrian traffic
Ideal for temporary use
Very transportable
It can generally be recycled if broken (check the individual product for specific recycling requirements)
 
Steel barriers
Sturdy design 
Suitable for pedestrian and vehicle traffic
Ideal for temporary and permanent use
Easily transported when needed
Galvanised for protection against rusting and corrosion
Chapter 8 barriers barriers explicitly made to comply with standards set out in the Traffic Signs Manual and the New Roads & Street Works Act, usually made from a recyclable plastic material with red/white reflective markings across the top. 
Boom barriers are a common name often given to rising car park barriers. The term "boom" refers to the main pivoting barrier arm. The term itself comes from the Dutch word boom, which means "tree". We then get the word "beam", a term often used for a long piece of wood.  
Cafe barriers are common among pubs and restaurants. They utilise barrier posts and glass or plastic sheeting to display brands and information. They make for a great branding tool and can show high quality messaging to customers and passers-by.