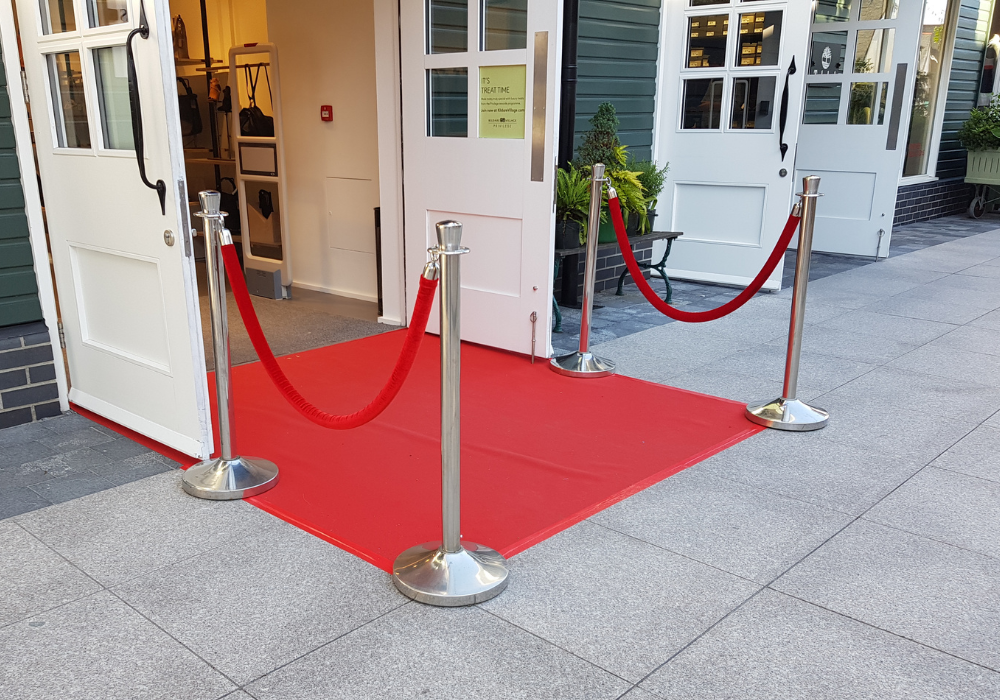 What are rope barriers used for?
Rope barriers are used to cordon off entry into unauthorised areas or help to form queues and lines where needed. The barriers have a professional look and can help to elevate your brand or premises. The RopeMaster barriers are perfect for museums, theatres, public buildings, and more. Simply hook the ropes between the posts for a instant crowd control.
The RopeMaster Rope Post and Braided Rope have been a proven favourite with hotels and wedding venues across the UK. Pair with a red carpet to create a VIP experience.
The RopeMaster Rope Post has a wide range of configurations suited to each type of event and premises.
Why Choose Rope Barriers?
Rope barriers discourage pedestrians from entering unauthorised areas indoors. They are typically used to organise queues, form temporay walkways, or stop people from getting too close to exhibits. The barriers are very noticible to pedestrians, without being unsightly. The RopeMaster Event Pack offers a professional look while boosting safety.
The posts and ropes are made to the highest standard, and when maintained properly can have a long life. The braided and velour ropes are hard-wearing and are suitable for high traffic areas where they may be frequently touched. The premium quality of the RopeMaster range is slightly more expensive than other brands, but has been tested against other brands for longevity.