Use lengths of chain to cordon off areas and deter entry. Chains can be used in public spaces to create safer walkways for pedestrians. Combine chains with bollards and barriers to create better indoor and outdoor systems.
Why use lengths of chain?
There are many reasons to use lengths of chain
Quick and easy deployment to site
Highly affordable barrier option
Easily replaced if broken or missing
Ideal for on-site customisation
Available in many colours, designs and materials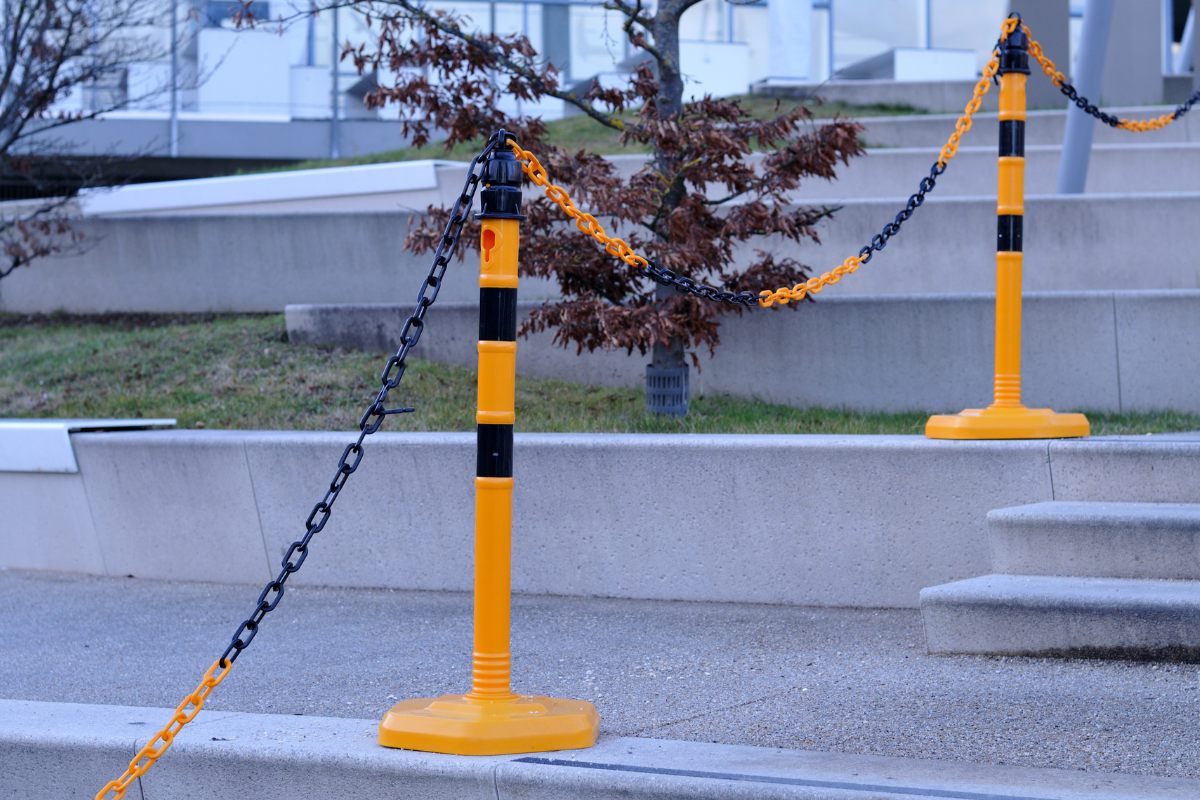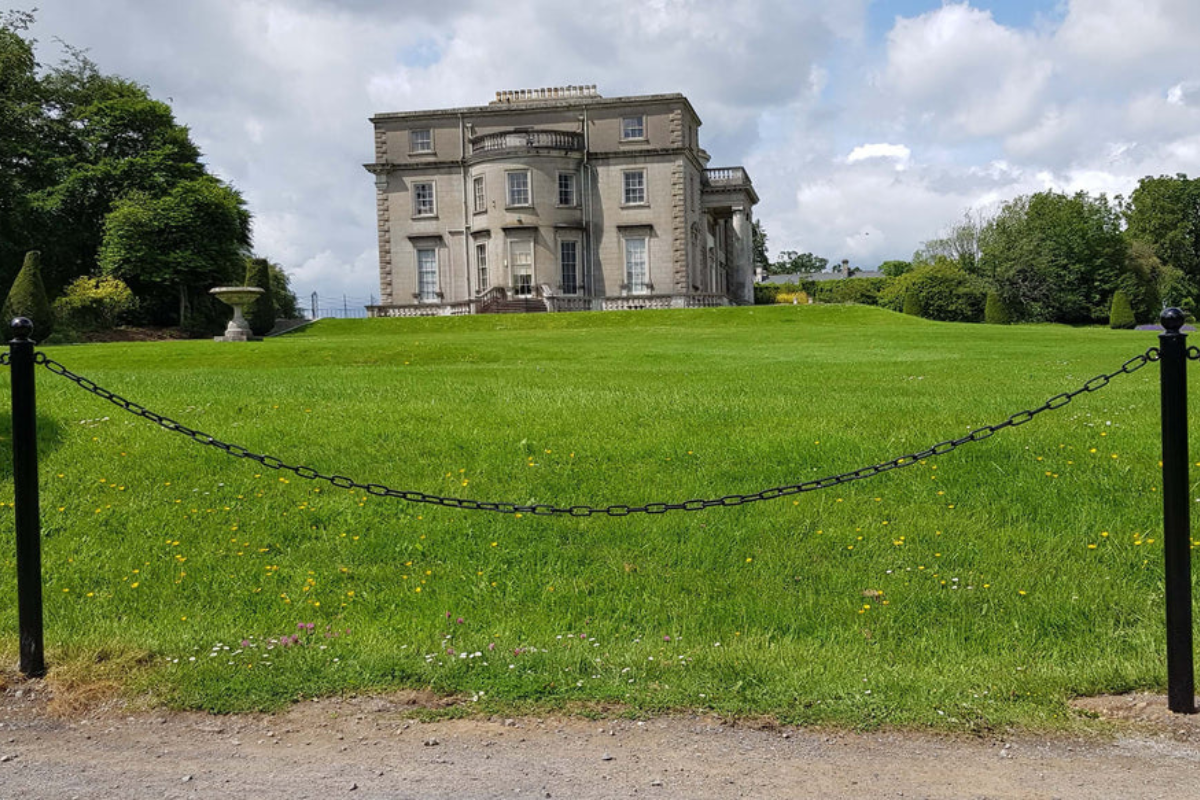 What kind of chain lengths to use?
For long term use use steel chains. Choose from hot-dip galvanised chains for excellent protection against rusting. Stainlesss steel chains can also offer excellent decoration for public spaces. 
For short term use use plastic chains. Plastic chains are relatively inexpensive. If damaged they can be replaced quickly and easily. For stronger options choose thicker chain links.
Chain lengths can be combined with numerous kinds of barriers or chain posts. Choose the chain type that best suits your area and requirment.
Where to use lengths of chain?
Use lengths of chain to reduce the gap between open spaces. Chain is often used to join multiple barriers or bollards together to cover a larger space. Using chain allows large coverage 
The Plastic Chain M Poly 6mm is the best selling chain. This chain option comes in 10 metre bags for instant use on site. Simply remove from the bag and attach to bollards, barriers or wall hooks.
For an easy dispense option try the plastic chain 50mm 50 metres. This chain comes in a handy roll for easily installing on site. The chain can be cut if needed and allows you to cover large areas FAST.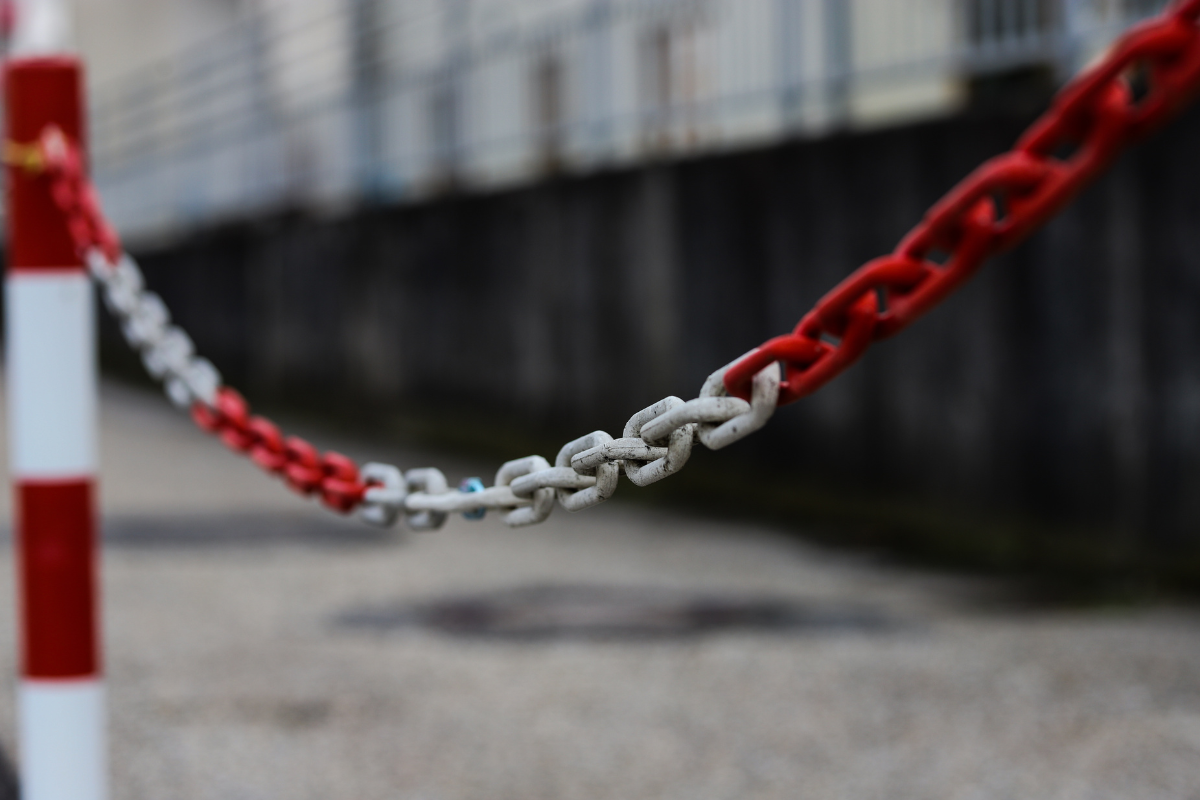 Chain Lengths FAQ
Pittman® cannot cut chain to custom lengths. All chain will arrive in 10, 15, 25 or 50 metres for easy customisation on site.
Plastic chain strength can depend on several factors including -
Chain link gauge
Area of use
Weather
Chain slack after install
Plastic chain is generally suitable for most temporary setups but and can be easily cut with a sharp blade if custom lengths are required on site.
For a more durable option consider steel chain for your next project.
Chain tensile strength refers to the force chain links can take before they break. The higher the tensile strength the more durable and more resistant to breaking they will be.
Chain link gauge simply refers to the diameter of the chain link. The higher the link diameter the stronger the chain will be.
The best way to attach chains to chain eyes or bollards is to use chain connecting links. Thse links use an opening, screw closure or buckle that can be used to attach or detach chain with ease. Chain connecting links are availalbe in plastic and steel.