Street Bollards Best-Sellers
The Empire Flexible Street Bollard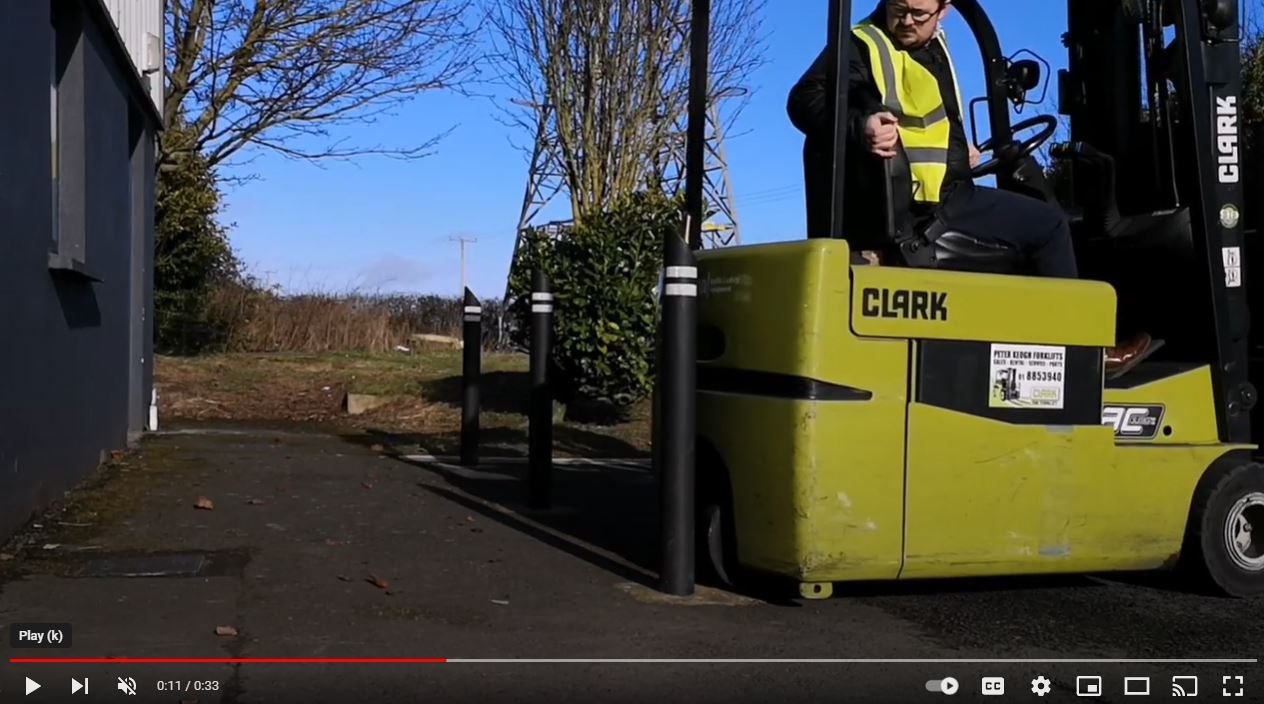 Street Bollards are used to block pedestrian or vehicle access on public streets. They can also help to boost the aesthetic appeal of public streetscapes. Street bollards come in various designs and formats and can help to improve the overall look of cities, towns and more.

Stainless steel bollards can help to greatly improve public settings. Their sharp, professional design fits in with most modern environments. Install at business premises, streets, car parks and more to boost the look of the area.
Street bollards can also work well with other street furniture. Combine the bollards with high-quality planters, litter bins, park benches or notice boards to provide a highly attractive experience for the area.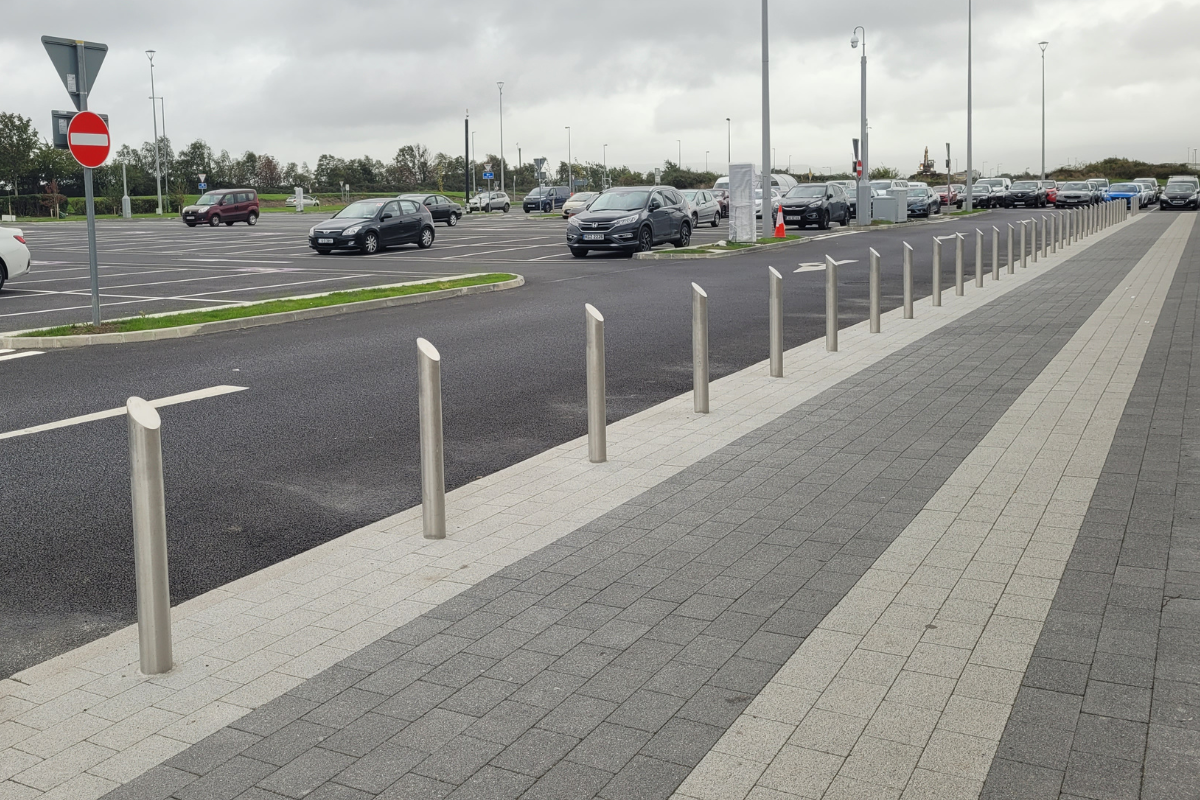 How do you install street bollards?
Street bollards are usually bolted down or installed directly into concrete, depending on the bollard you purchase. 
For instance our our most popular bollard, the Semi Dome Stainless Steel Bollard, can be installed directly into concrete immediately. It can also be used with retention sockets if you plan to remove them at some point or save on repeat excavations.
If you are looking for a quicker install time try our Stainless Steel Bollard for surface mount - the base plate allows for bolting directly into the ground fast, ideal for fast install on site.
Equipping street bollards with chain
Yes, we have a selection of road bollards that can be equipped with chain. Our most popular bollard is the Henley Fixed Bollard - this highly attractive steel bollard can be installed directly into concrete and can be equipped with chain eyes and chain in order to close off larger areas or to provide the finishing touch to a project. Each bollard is made from hot-dip galvanised steel and is perfect for supporting the weight of steel chain.
Where to use flexible street bollards
Yes, at Pittman we have 2 excellent flexible street bollards. The Flexbrite™ City Bollard and the Flexbrite™ Metro Bollard. These street bollard come with an excellent modern design, ideal for public spaces. Because they are made from an extremely tough polyurethane they can bend on impact should they occur, ideal for protecting important assets while providing a modern style design to your premises.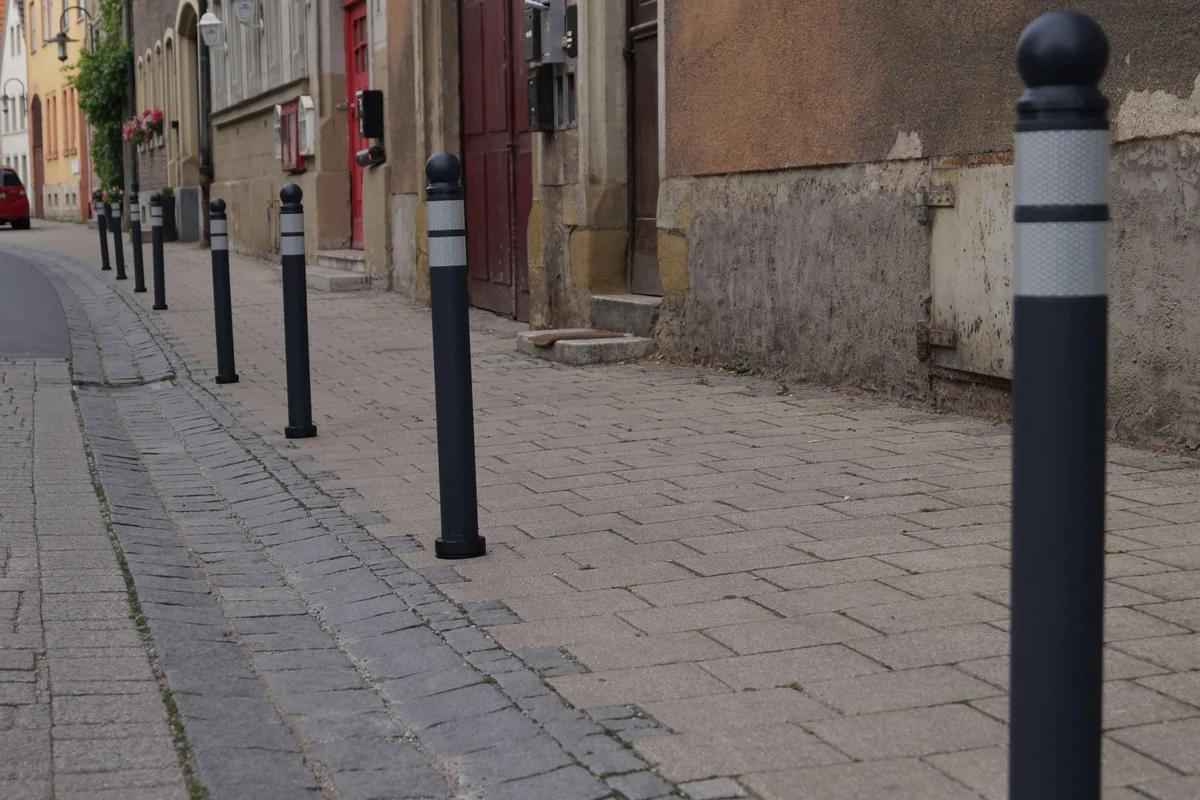 Street Bollards FAQ
Street bollards can be used for several purposes including -
Public space decoration - the style and finish of street bollards are often used to decorate public spaces. The bollards can be used at business premises, shopfronts, shopping centres and more to boost the look and feel of outdoor spaces.
Traffic segregation - street bollards are often used to separate vehicle and pedestrians. They can be placed on footpaths or in car parks to segregate traffic and to deter vehicle entry into particular places
Boosting security - when installed in public spaces the bollards can be used to deter theft or ramming at shopfronts.
There are several ways to install street bollards.
Surface mount - these bollards are mounted to the surface via fixing plates. They are the easiest way to install bollards on streets as they require the least amount of labour.
Sub-surface mount - sub-surface bollards are cast into concrete. They require more effort in terms of installation, but provide a more robust mounting option for permanent installation.
Removable - some street bollards come with their own ground sockets. This allows the bollards to be unlocked and moved - ideal for shopfronts and public spaces where vehicle access may be required.
Some street bollards can be equipped with chain eyes or eyelets to attach chains. This allows bollards to close off larger distances with ease. Some bollards are equipped with integral chain eyes while some can have chain eyes inserted.