Warehouse Crash Barriers are essential in the workplace to protect racking and infrastructure. Warehouses are hazardous places, possibly having multiple forklift trucks moving at speed around enclosed spaces, causing potential harm to racking and goods. Just a slight miscalculation could lead to a damaging collision, putting your inventory and racking at risk from costly damage.
Pittman® supply a wide range of light to heavy duty warehouse barriers, including barriers designed to protect machinery, shelving and for partitioning requirements.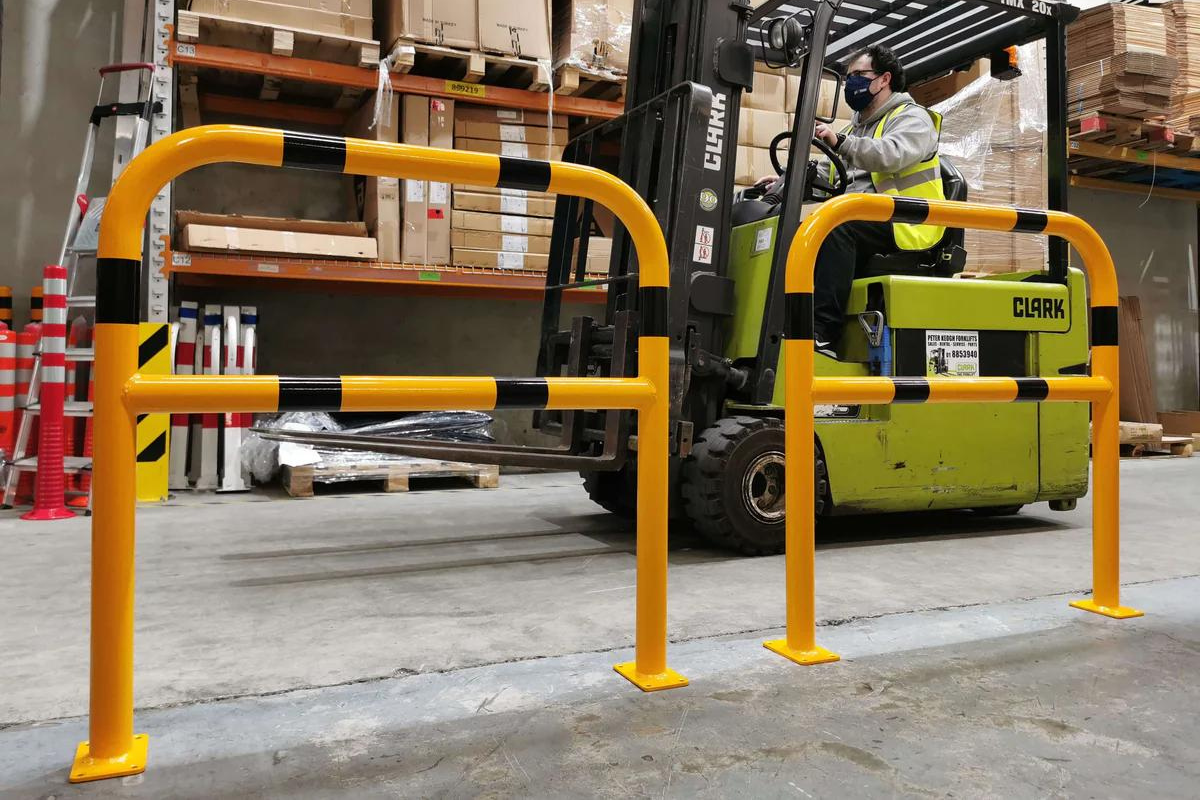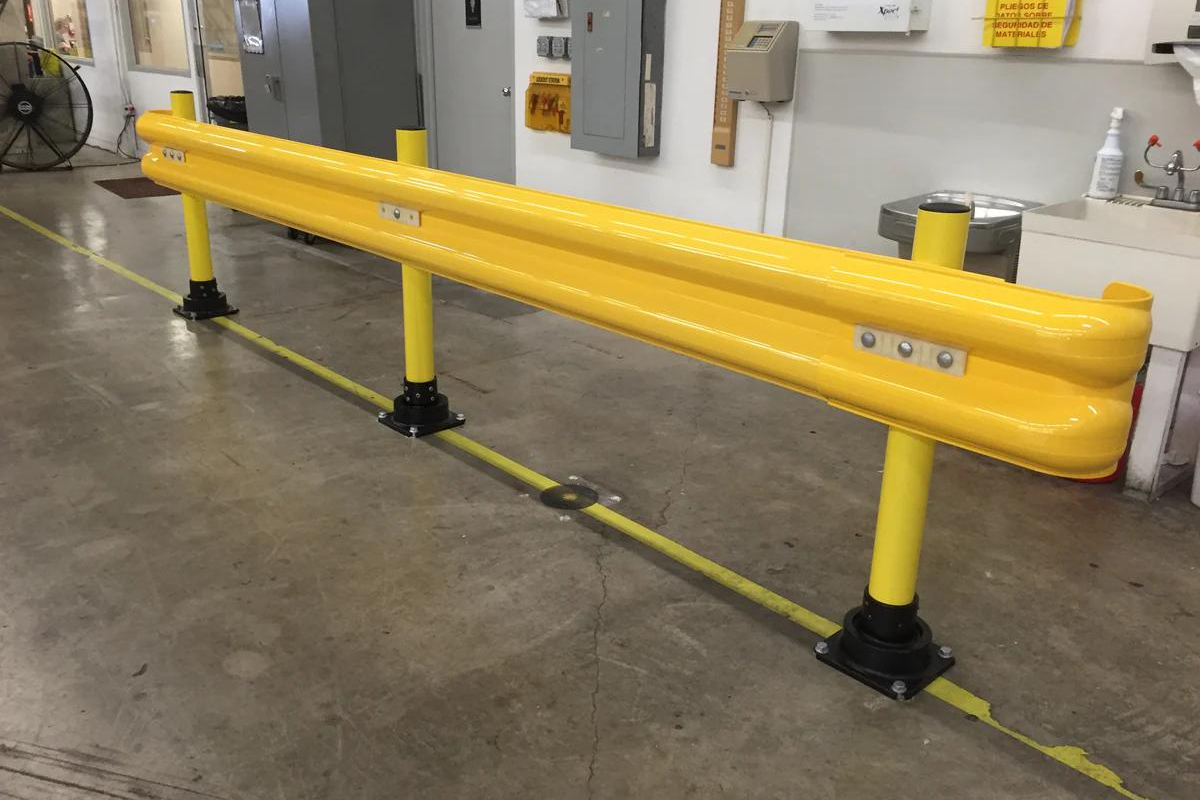 Our Autobahn Steel Flexi-Post barriers are ideal for use on the factory floor, featuring a highly visible yellow and black design warning drivers of the potential hazards. Should vehicles hit the posts the barriers simply flex and spring back into place, minimising any harm to vehicles. Ideal for using where there is a high degree of forklift or HGV activity, especially where they need to navigate tight corners or at blind spots.
The Autobahn Impact Recovery bollard is another spring-loaded bollard which reacts upon impact with vehicles and that they are too near to walls or gateways by tilting up to 30 degrees, alerting drivers to the collision but preventing vehicles from becoming damaged.
Black Bull steel hoop guards are other essential safety equipment offering all round collision protection, our Light Post Steel Protectors helping to use around columns, poles and posts in the workplace.
Our Black Bull Steel Barrier Protection Guards can be used outdoors and offer high level protection for work areas and traffic routes in warehouses, as well as at loading ramps.
Our Removable Steel Protection Guards are quick to install and are ideal for protection around portable equipment and machinery.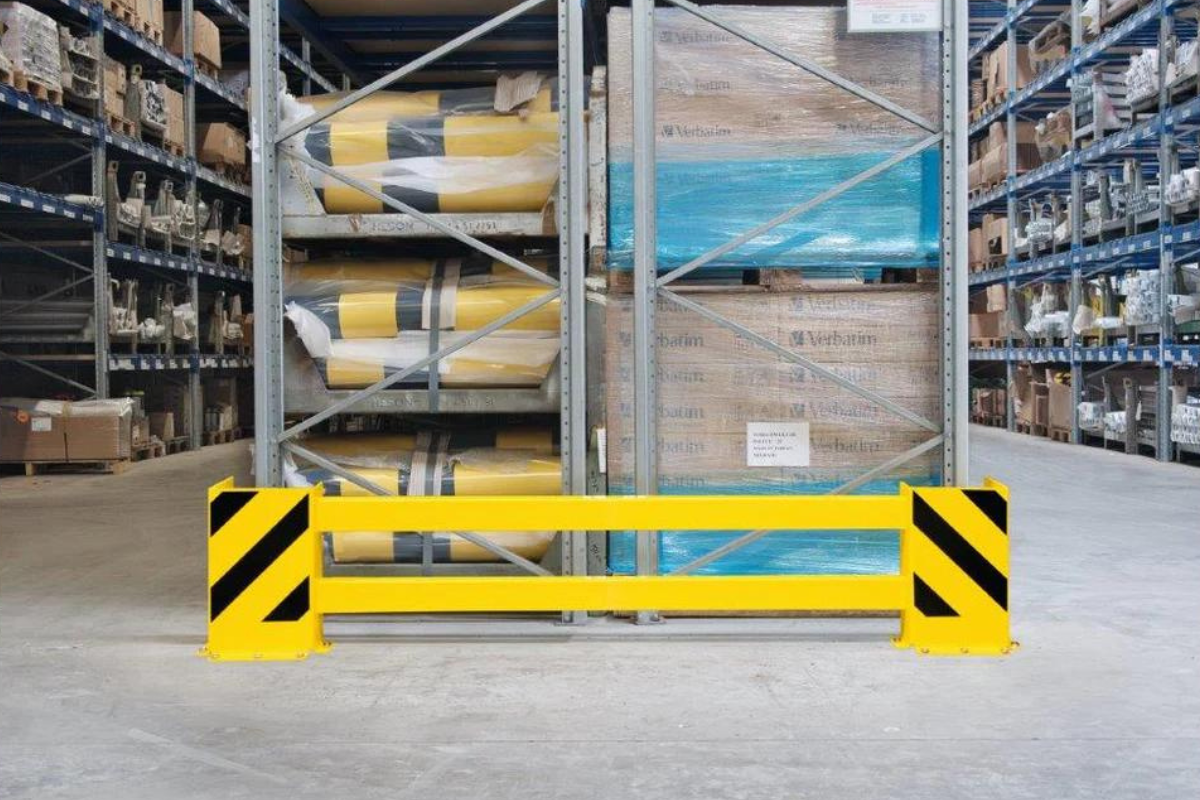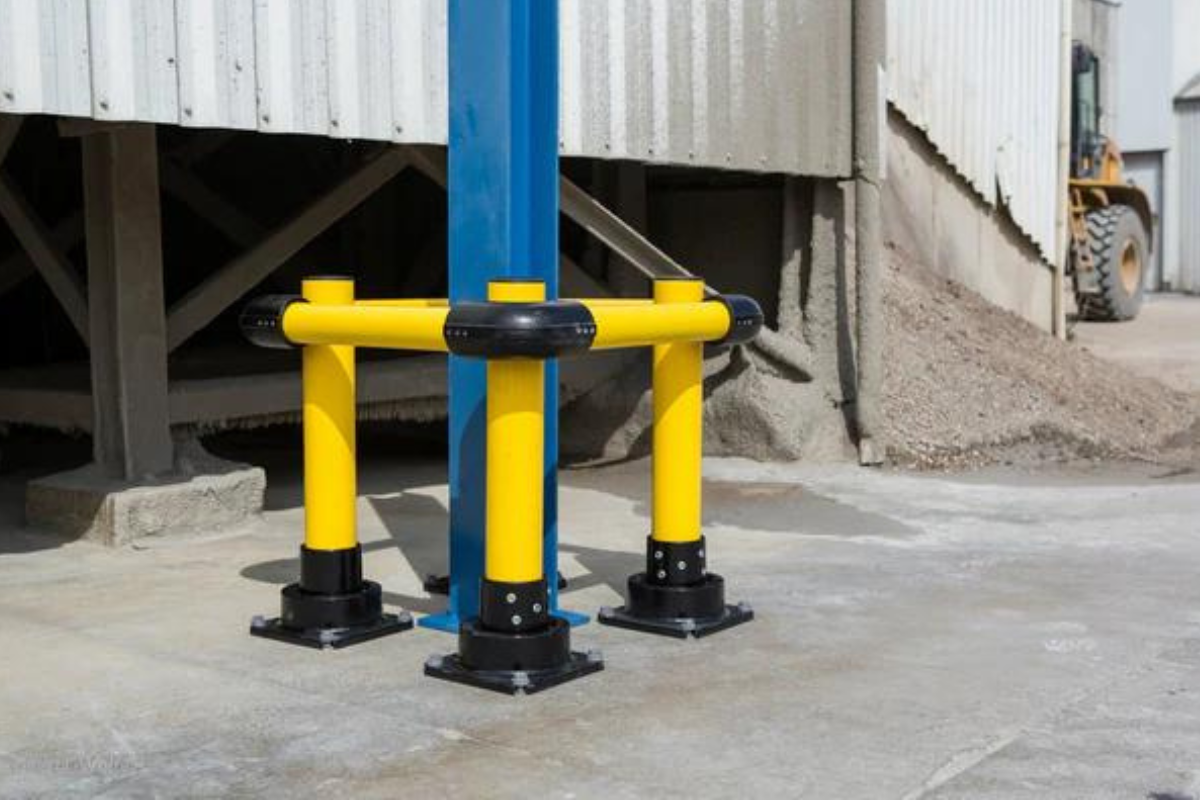 The Black Bull warehouse collision protection bars are another invaluable workplace protection measure, helping to prevent trucks, roll containers and transport vehicles from colliding with shelves and cabinets, their low profile allows easy pedestrian access to protected areas.
Pittman® also stock a range of protectors for pallets, including the Black Bull steel corner protection guard, ideal for protecting the corners of important stock racks or shelving from vehicles and machinery.
Warehouse Barriers FAQ
Warehouse barriers can provide many benefits to any warehouse.
Minimise impact damage from work vehicles
Protect exposed employees from harm
Protect key infrastructure and machinery from damage
Maintain excellent safety standards at all times
There are several types of warehouse safety barriers. They include -
Racking barriers - designed to protect pallet racking from damage and to protect stock.
Warehouse hoops - hoops designed to protection machinery, walkways and employees in warehouse spaces
Guardrails and industrial railings - long stretches of barrier railings to cover large floor spaces. Highly suitable for large factories and warehouses.
Warehouse bollards - single posts that can be combined with other barriers and protective elements to reduce impact damage from work vehicles
The barrier you choose for your warehouse will depend on several factors.
The size and weight of work vehicles in the area
The speed that work vehicles will be travelling
The frequency of work vehicles in the area
The quality of the warehouse floor