What are crash barriers used for?
Crash barriers are used to prevent vehicles such as cars, trucks or forklifts from damaging nearby assets. They ideal for the likes of warehouses where there may be frequent work vehicles in operation.
For protecting assets and infrastructure in a warehouse type environment our Black Bull Corner Protection Guards XL can be quickly and easily installed to provied long-lasting protection where needed most. Each bollard is made with highly durable hot-dip galvanised steel and will not rust or corrode while in use.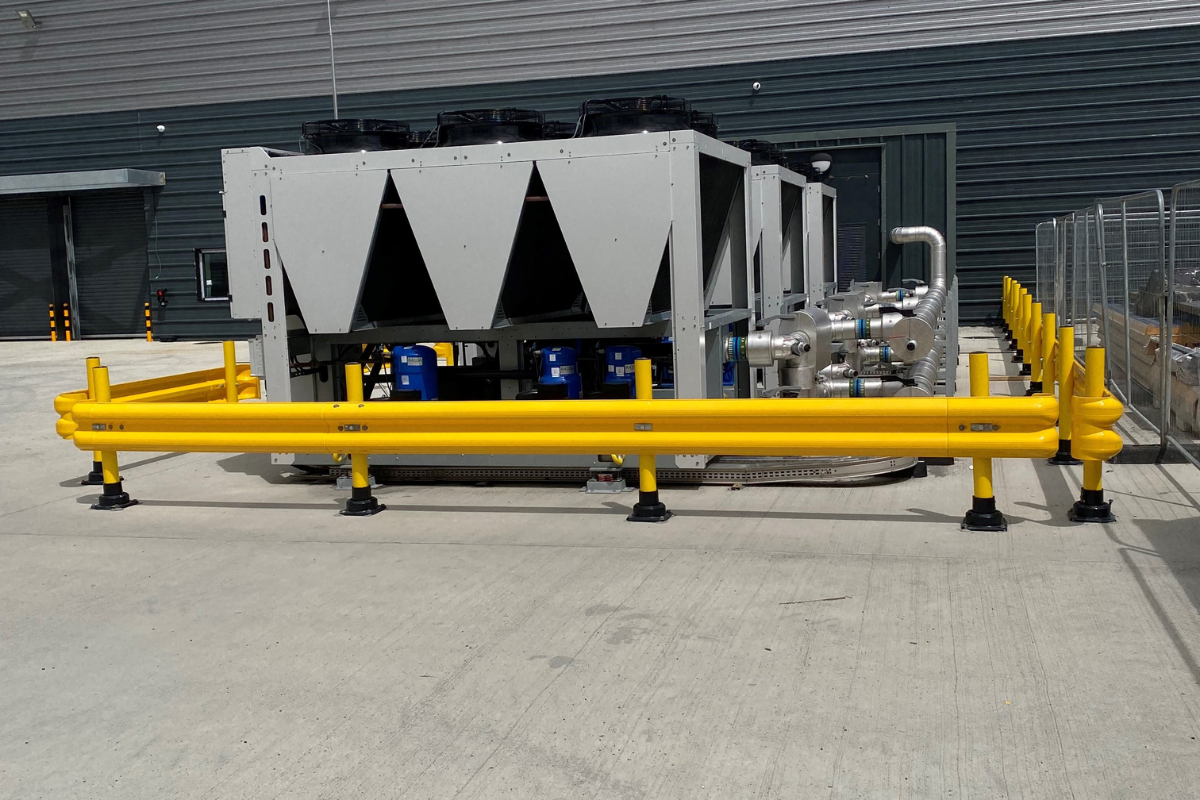 To protect nearby machinery, infrastucture etc. from impact in the workplace our Black Bull Collision Protection Bars, made from tough galvanised steel for years of protection. These barriers can be installed quickly and easily and provide excellent durability.
Crash Barriers FAQ
Crash barriers are safety barriers used to absorb or deflect vehicle impacts. When in place they can help to protect assets from damage, protect key infrastructure and safeguard employees from harm.
Crash barriers are generally made from steel or plastic. Some barriers will also be made of a combination of steel and plastic.
For a full steel crash barrier consider using an armco barrier. These heavy duty systems are highly suited to harsh environments and can protect assets in loading bays, private car parks, warehouses, vehicle service yards and more.
The force that crash barriers can take will depend on several factors.
The speed of the vehicles in the area
The weight and size of vehicles
The thickness of the barrier
The quality of the surface of the area
The format of the barrier (whether they are static or flexible)
It is highly recommended that a full risk assessment of the area is carried out to ensure all risks and details are accounted for.
Regular inspection and maintenance of crash barriers are crucial to ensure their effectiveness. The frequency of inspections can vary depending on factors like location and local regulations. Generally, they should be inspected at least annually for signs of damage or wear, and any necessary repairs or replacements should be carried out promptly to maintain safety.