Our picnic tables are ideal for green spaces and urban areas. Once in place, the tables can boost seating for outdoor areas where they can allow multiple people to sit together at once.

Picnic tables provide a key part of urban street furniture and can encourage more use of public spaces. When used in green areas they can accommodate families and groups.

These table sets can provide permanent seating options for public spaces. Once installed they should need minimal maintenance with quick installation. Councils should install the picnic table sets where they are best suited and where they will be used most.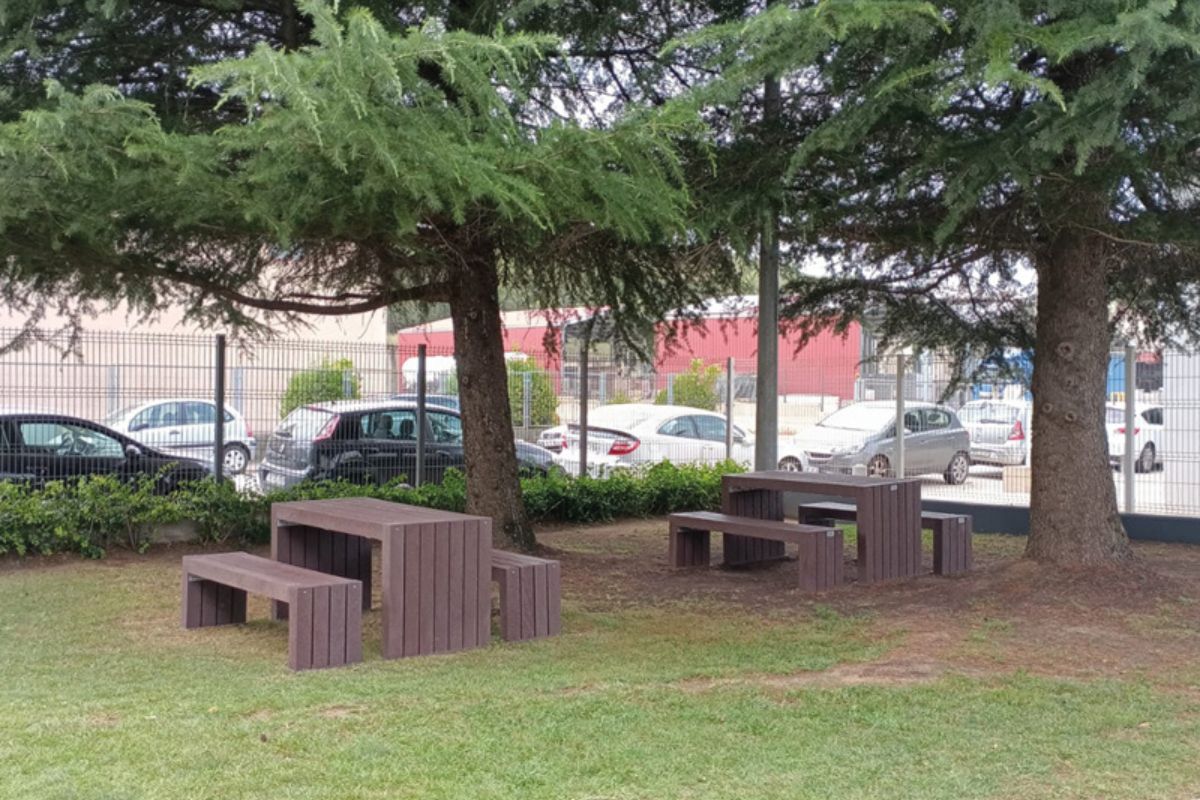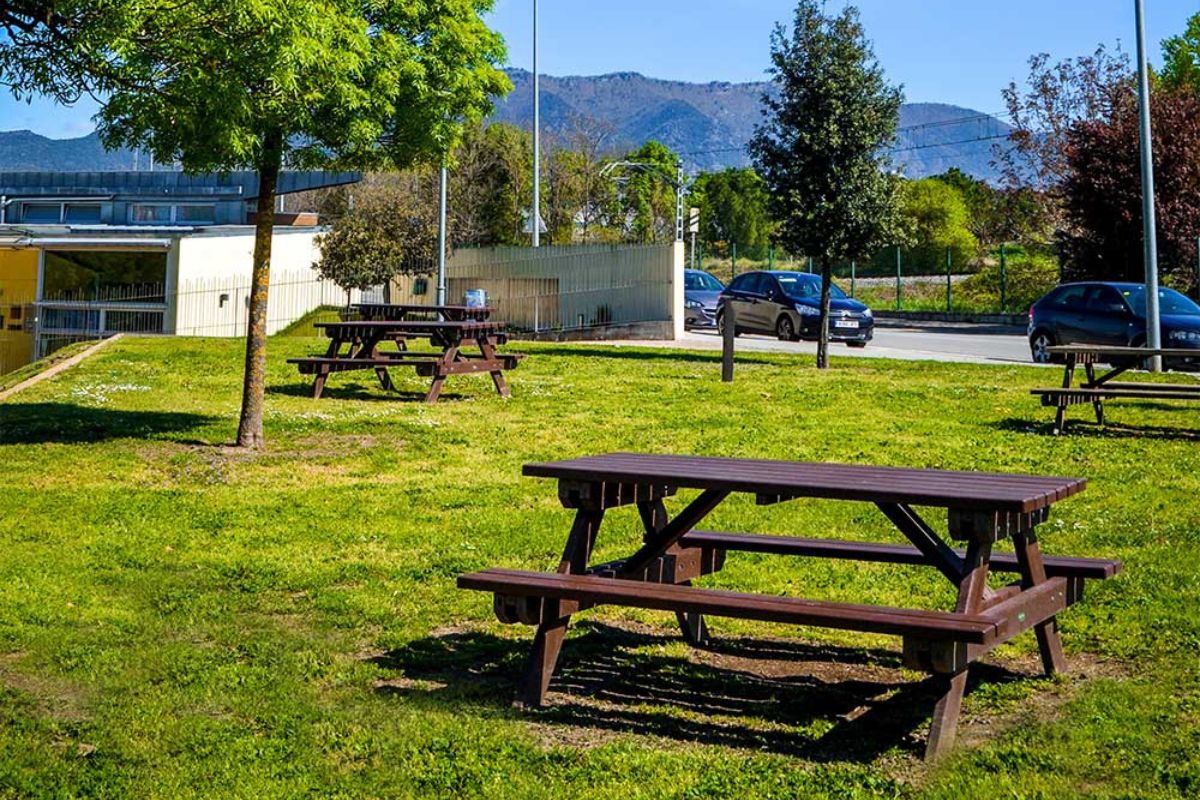 Boost street seating with picnic table sets
Picnic table sets can provide several benefits to urban streetscapes and parks.
Increase seating numbers in public spaces - using picnic table sets as opposed to standard park benches to reduce the number of pedestrians that can sit in one space.
Allow pedestrians to sit and eat - picnic table sets allow people to eat and drink comfortably in public areas. Combine the sets with shopping centres or green areas to allow pedestrians to sit in increased comfort.
Improve the aesthetics - installing picnic tables will improve the overall look and feel of the space. Having a better-looking space will encourage more use of the area and make it more welcoming to tourists and pedestrians.
The Seville Picnic Table Set is a high-quality product with a long-lasting design. Install in public spaces to instantly boost seating spaces. The wooden top and seats are made with a high quality 36mm exotic hardwood - choose from light oak or mahogany if required. Each set will arrive in a single piece for easy installation directly onto concrete. Optional wheelchair accessible designs are also available on request.

To further boost green spaces consider using outdoor notice boards and litter bins. Outdoor notice boards can display key information to pedestrians and display park information, maps, historical facts and much more. Litter bins can encourage better rubbish disposal and can help to keep spaces clean