Planters are used to decorate public spaces. They are commonly installed on public roadsides, meeting places and shopfronts. Planters can transform public spaces to improve aesthethics. They can also be used to separate vehicle and pedestrian traffic to increase road safety.
Planters are also commonly used on bike lanes. They are often installed alongside cycle lane separators to create fully visible bike lanes in urban environments.
The best planters will be those with high durability for outdoor use. The stronger the planter the longer it will last in public areas. They come in many different material types and allow for all manner of plants or flowers to be used with them.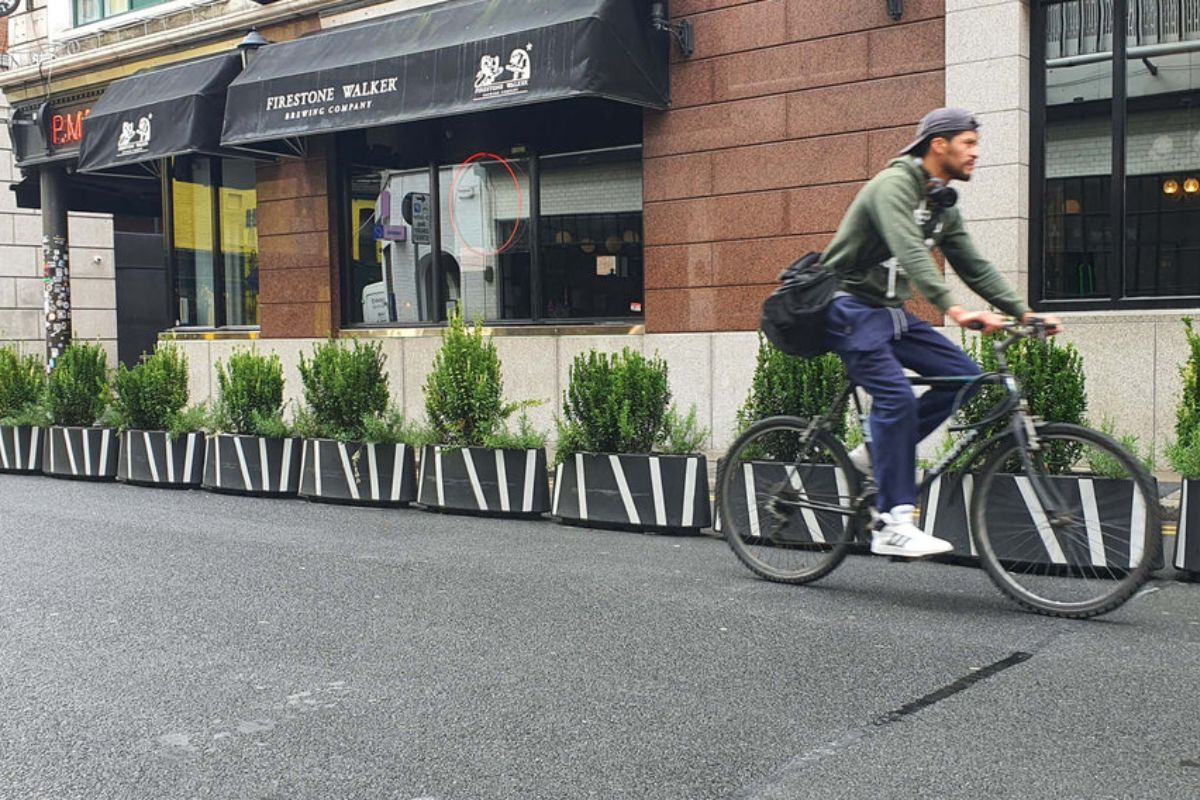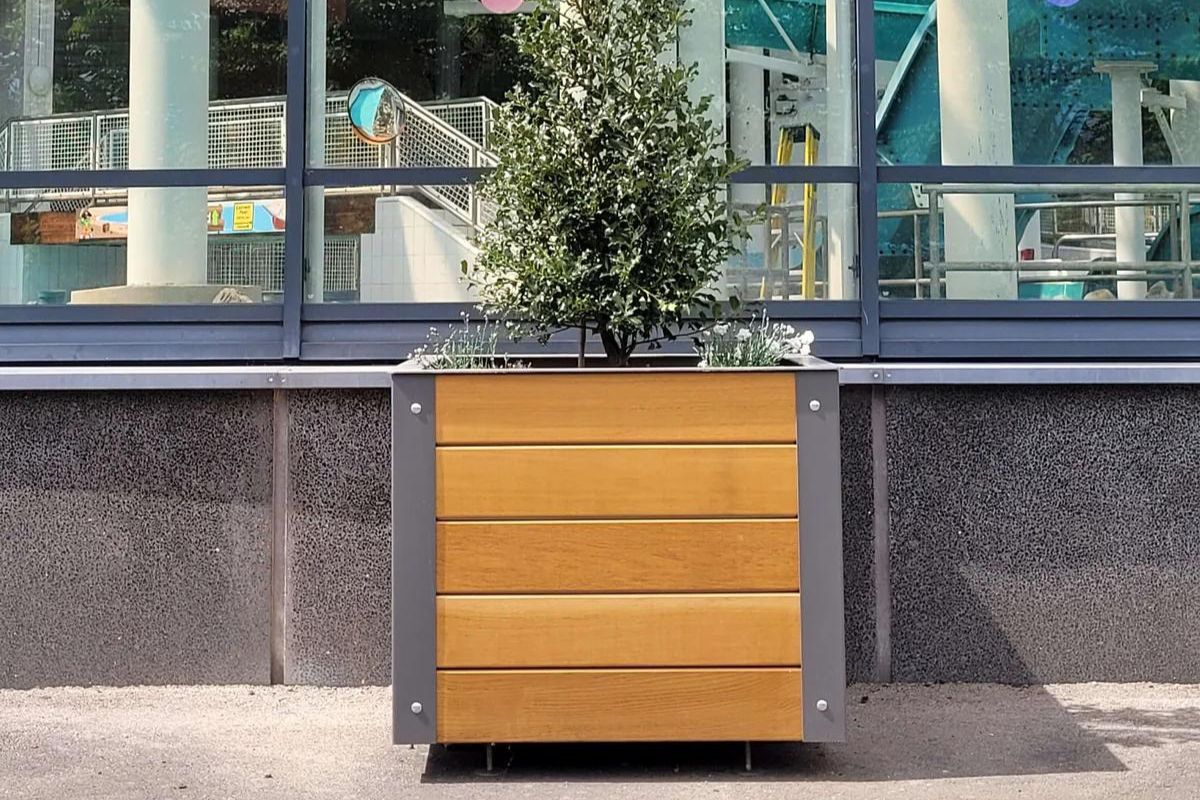 Planters do not need to be bolted into the ground. However, if using on public roadsides and lanes it is advised to bolt them down. This prevents them from shifting out onto public roads and obstructing vehicle traffic. Ideally planters should be installed approximately 1 metre apart from the next. This may depend on the area and how much room there is for installation.
Plastic planters are more durable than wooden planters. Where wooden versions are strong they are more likely to splinter, crack or rot over time. This results in expensive replacement costs and cleanups. Plastic planters are much more durable and are higly resistant to impact. Most plastic versions are shatter resistant and provide a longer service life.
The Zebra Planter Cycle Lane Separator can be installed easily into public spaces. The holes in the bottom of the planters allow them to be bolted down fast. Each unit is equipped with highly visible markings. They are ideal for separating cycle lanes and vehicle traffic. They can also hold up to 7 ltres, allowing them to hold large mounts of flowers and plants. For larger planters they can be stacked on top of one another with great ease.
For a highly aesthethic look the Silaos Wood and Steel Planter is a perfect product. This wooden planter can be installed onto site instantly. The units come fully assembled for instant use. The robust French oak provides a long lasting design and fits in with many outdoor spaces. The integral screw jacks allow it to be installed on uneven surfaces easily. The reinforced steel frame and interior also protect the planter over time.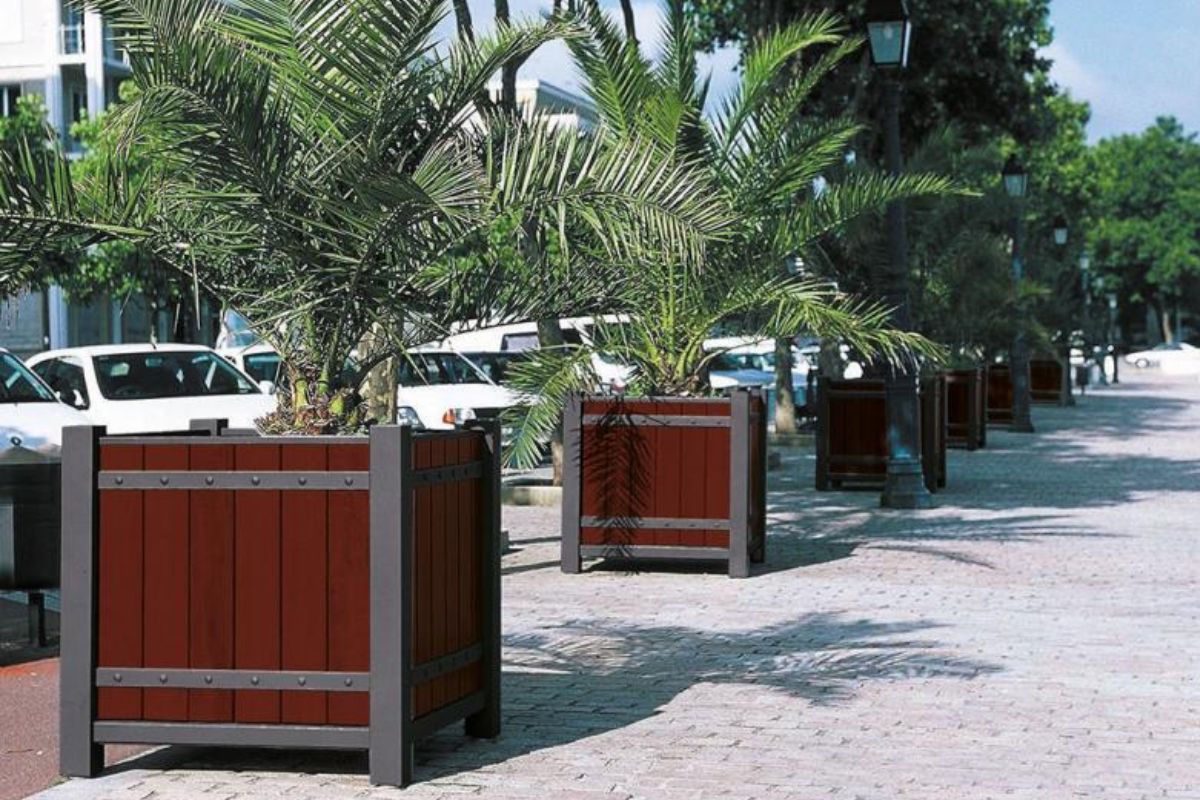 Planters FAQ
Choose from a wide range of planters for your next street project.
Wood - wooden planters are highly suited to green areas and urban streets. The wood design provides a natural, long-lasting finish that requires little to no maintenance over time. Most wooden planters are protected against rotting and are highly suited to harsh weather.
Steel - steel planters provide one of the strongest options for outdoor spaces. These planters are ideal for public spaces, streets and business premises where they can match modern designs. Galvanised and zinc-coated steel is highly resistant to corrosion and reduces the risk of rusting. Steel is also easily customised for different RAL colours on request.
Recycled plastic - plastic planters will be lightweight and easy to install into streets. The Zebra®| Planter Cycle Lane Separator, for example, is made from 100% recycled plastic and is suitable for use in cycle lanes on public streets. The plastic is highly resistant to vehicle impacts and reflective markings make them highly visible on streets.
Corten - corten planters are designed to last a lifetime outdoors. The modern style is perfect for urban settings or greenspaces. The 'rusted' appearance means that no maintenance or painting is ever required.
Concrete - using concrete planters can provide a long-lasting, attractive planter option for public footpaths. The sheer weight of concrete means that installation is never required - leave them free-standing where needed.
Use planters in street projects to -
Create clear separation of bikes, pedestrians or vehicles on streets
Deter vehicle entry into side streets or public premises
Boost colour and vibrancy in public spaces and decorate shopfronts
Some planters can be customised to suite particular colour schemes or designs in mind for your upcoming project. For custom RAL colours and designs contact our sales team.