What are Crowd Control Barriers used for?    
Crowd control barriers are used to guide pedestrians at events, prevent unauthorised access and boost safety for large crowds.
Crowd barriers are generally made from steel and will link together to easily cover large distances. Their stackable nature also means they can be easily stored and transported to and from site. Steel crowd barriers are highly suited to public events like concerts or festivals. Plastic crowd barriers are often used for roadworks.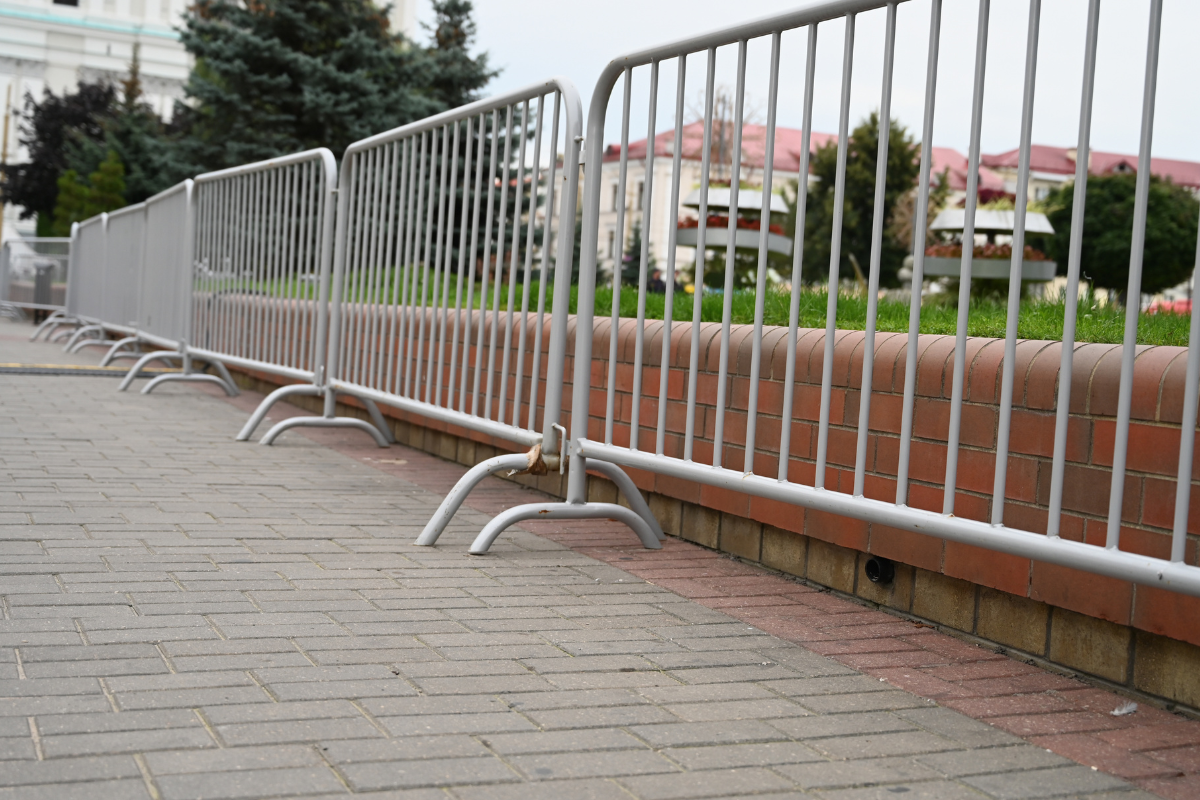 One of our most popular crowd barrier options is the 2.3m Eco Crowd Control Barriers - these highly durable steel pedestrian barriers are perfect for the likes of events where they can help to keep crowds behind a particular area. Each barrier can be hooked onto another unit with great ease, alllowing you to install the barriers fast.
Often used for the Utilities and Maintenance sectors are our range of portable barriers which boost safety for pedestrians around utility cuts, lift shafts, wet floors and areas being cleaned. Personnel need lightweight yet strong and high visibility barriers which can be quickly deployed and then folded up for ease of carrying when the job is done: have a look at our Mega Max Chain Post set which cordons off up to 25M with ultra high-vis reflective posts. These posts offer an excellent crowd control barrier feature and can be installed in seconds.
We also specialise in a chain lengths, in both plastic and steel. Plastic chain is of course lightweight and comes in various colours including red/white, white and black/yellow. Steel chain is heavier and stronger and more suited to public street areas. We have a selection of chain links also which allow you to securely attach the chain to bollards, eyelets and machinery. For more temporary use consider using our plastic barrier tape which is commonly used in conjunction with cones, timber stakes and in other ad-hoc situations.
Other popular options are our Ultra Expandable Crowd Barrier and the Terminal Expandable Barrier both ideal for any maintenance crew and can be tidily and securely folded down for transport to the next job.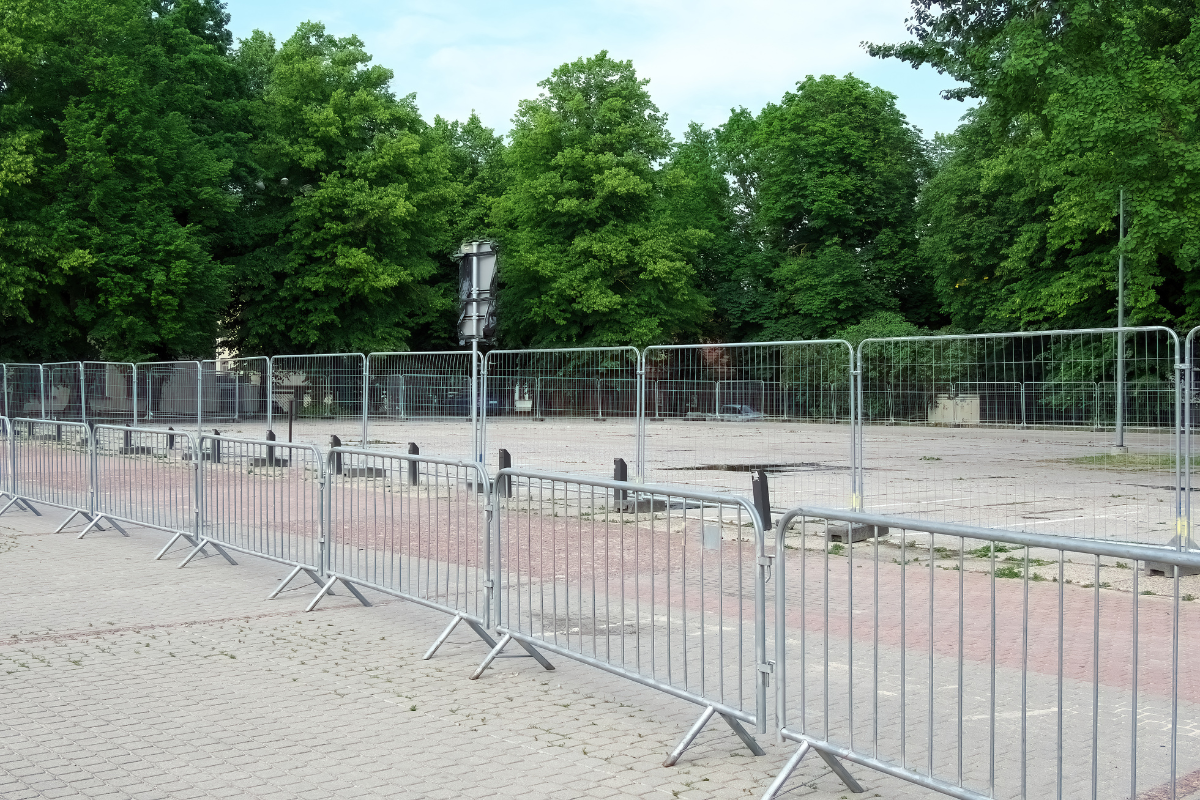 Crowd Control Barriers FAQ
Use crowd control barriers to:
Manage crowds and guide pedestrians at events or public spaces
Deter entry into restricted spaces
Increase safety where large numbers of people are concerned
There are several suitable crowd barrier options including -
Steel crowd barriers - the most popular crowd barriers for events, concerts, festivals and more. The steel design allows for reuse over and over again, with an excellent means of storage when not in use. A strong linking system allows them to cover large spaces with ease.
Plastic crowd barriers - plastic crowd barriers are highly suited to outdoor groundworkds where they provide a highly visible entry deterrent. They are widely used by construction and road maintenance crews.
Chain barriers - using chain barriers allows for a fast, cost-effective means of control crowds. They are highly suited to retail environments and help to quickly organise crowds.
Belt posts - belt crowd barriers offer a sophisticated, high quality means of controlling crowds in open spaces. The belts can create instant queue systems and provide an attractive crowd control means at concerts, banks and more.
Crowd control barriers are generally free-standing and don't require installation before use. Most barriers will stand upright on their own and can join end on end with other units to cover large distances. When no longer required the barriers can be removed and stored easily.